Acer Aspire Predator finally hits U.S.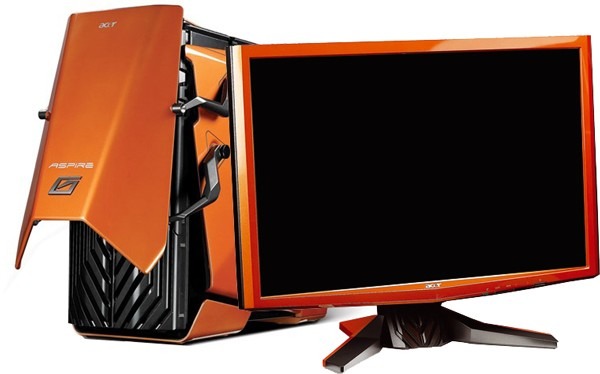 We first talked about the Acer Aspire Predator back in May and while the gaming PC made quite an impression then, it is only now reaching the United States. In honor of the system's release, let's review what the Predator packs.
Now that we'll finally get our hands on this device, it's good to know it really hasn't changed since the preview systems were announced. First, there's the $1,649 model that is liquid cooled and features a 2.5GHz Q9300 Core 2 Quad processor, 4GB RAM, dual 640GB hard drives, and a GeForce 9600Gt graphics card.
The $2,199 model features a 2.83 GHz Q9550 Core 2 Quad processor, a GeForce 9800GTX graphics card and three 640GB hard drives. You can also get the G24 LCD display to go along with the Predator, which features 2ms 1920 x 1200, 50,000:1 contrast ratio and a 160-degree viewing angle. The display costs $399. Both Acer Aspire Predator models and the LCD display are available now.
[via Engadget]