Acer Aspire One 725 netbook packs AMD Fusion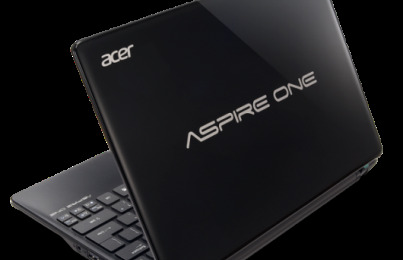 You might not necessarily want some of those upcoming Ivy Bridge mobile processors. Netbooks are still fine for light browsing and whatnot, right? Acer has just the thing for you in that case. The company has added a new netbook to its line, the Aspire One 725, which makes use of AMD's low-power Fusion chipset, or more specifically, the dual-core C-60 processor.
The 11.6-inch netbook will feature a 1366x768 display, AMD Radeon HD 6290 GPU, up to 4GB of RAM, and a 320/500GB hard drive. Acer has dubbed the display as "CineCrystal", with up to 200-nits of brightness – hopefully that'll translate into something slightly better than your average netbook. The Aspire One 725 also comes in at under one inch thick, and will come with a 4-cell battery.
As for ports, Acer has included HDMI so you can pipe some HD out your television, and there's the usual array of wireless radios too: WiFi b/g/n, Bluetooth 4.0, and on some models there's a HSPA option. That will feature support for the 850/900/1900/2100 MHz 3G bands for speeds of up to 7.2Mbit/s.
Acer didn't let us know how much you can expect to pay for the Aspire One 725, or when you'll be able to pick one up, but keep your eyes peeled for now if this sounds like your next netbook.