Acer Aspire netbook with built-in HSPA+ now available at AT&T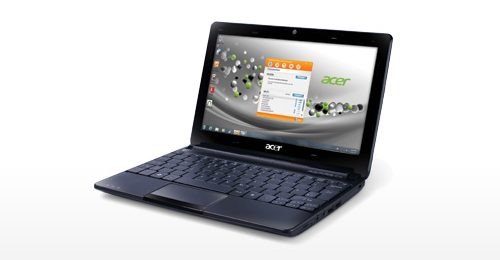 AT&T announced that it has begun selling the 11.6-inch Acer Aspire A0722 netbook via the carrier's online store. The Aspire A0722 features built-in support for 4G HSPA+ connectivity and offers a full-size keyboard for a truly functional and portable solution for enterprise users and consumers on the go.
The Aspire A0722 packs a 1GHz AMD Fusion C-50 dual-core processor with Radeon HD 6250 graphics, 2GB of RAM, and a 320GB hard drive. It's six-cell battery offers a long battery life, although the specific rating was not listed. It also comes with a webcam, three USB ports, VGA, Ethernet, and HDMI.
The A0722 is available now via www.att.com for $449.99 without an annual contract. But with a two-year service agreement that requires a 3GB monthly data plan, the netbook can be had for $39.99.
[via AT&T]