Acer Aspire ME and XC desktops get refreshed for Windows 8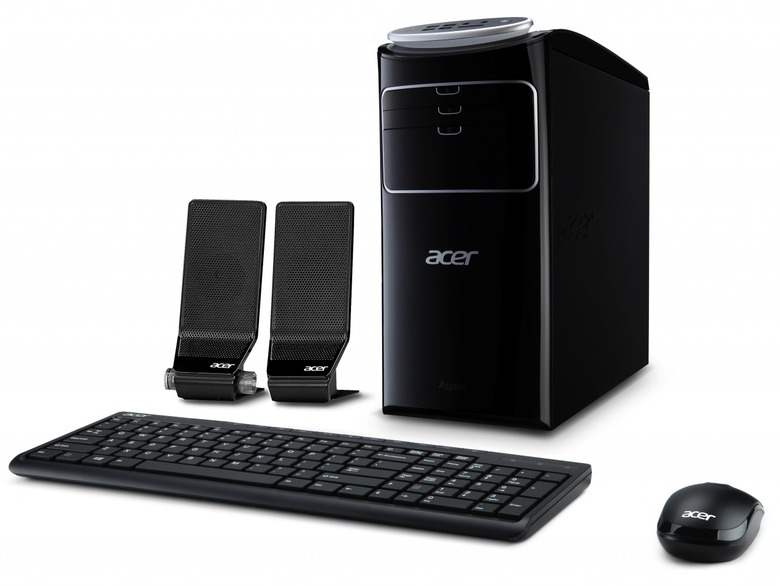 Acer has revamped its Aspire ME and XC Series desktops in time for Windows 8, with the new PCs offering Microsoft's latest OS in a choice of form-factors and with pricing from under $400. The Acer Aspire ME micro tower packs a choice of Core i5 or Core i7 processor, along with up to 10GB of DDR3 memory (16GB max), up to 2TB of stoeage, and a useful charging bay on top with USB ports and a handy nook to store and rejuice your smartphone.
Select models get discrete graphics, and all come with two space PCI-E x1 slots and a single PCI-E x16 slot; an optical drive bay is also free. Two 3.5-inch HDD bays support "easy swap" expansion, and can be accessed without either opening up the chassis or resorting to tools, while external storage can be hooked up via the four USB 3.0 ports or eight USB 2.0 ports. You also get HDMI and VGA, along with Bluetooth 4.0 HS.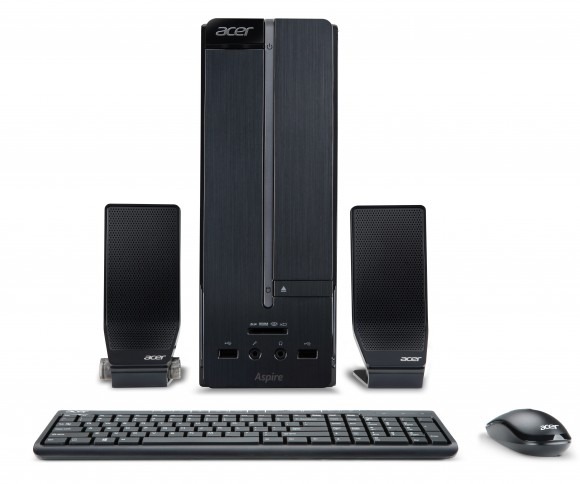 As for the Acer Aspire XC, that's a small form-factor desktop with a more humble Core i3 2130 processor and up to 6GB of memory, paired with up to 1TB of storage. HDMI and up to eight USB 2.0 ports are present, along with a front memory card reader, and there's 5.1-channel sound, just as on the larger machines.
Both come preloaded with the company's AcerCloud software, which can turn them into media servers and even wake them up when a remote device decides it simply must access that Enya album you ripped back in the 90s.
The Acer Aspire ME is priced from $649.99, while the Aspire XC starts from $399.99; both will hit stores on October 26.