Acer Aspire 1825PT and 1825PTZ Are 11.6-Inch Capacitive Touchscreen Netbooks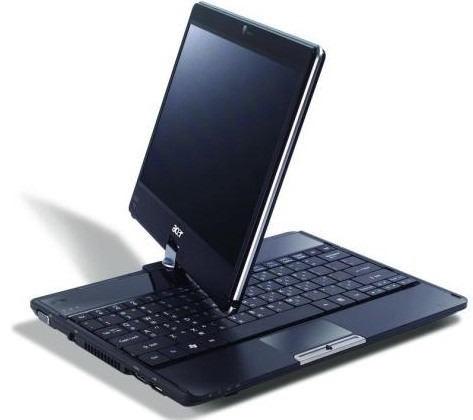 It seems that Acer likes to sneak some of their netbooks under the radar. Of course, we don't necessarily think they should try and hide these. After all, an 11.6-inch capacitive touchscreen netbook seems pretty great to us. And sure, these models seem to be upgrades to two Acer model netbooks that still haven't been released, we're still plenty excited.
The two previous version of the PT line-up, the 1820PT and 1820PTZ were announced at the end of last year, but as was aforementioned, they have yet to make it to the market. Nevertheless, that doesn't seem to be stopping Acer from trucking on ahead, and manufacturing netbooks that might make you not want to necessarily buy the previous versions. Specs wise, the 1825PT is packed with a 1.3GHz Intel Core 2 Duo SU7300 processor, has 4GB of RAM, and a 250GB hard drive. The 1825PTZ features a 1.3GHz Intel Pentium SU4100 processor, 250GB hard drive, and 3GB of RAM. That should obviously make it a bit cheaper than the PT as well.
The details tell us that both netbooks will come with Windows 7 Home Premium Edition, which means more customization than the Windows 7 Starter Edition that makes an appearance on most netbooks. Pricing about the netbooks is currently debatable, but apparently it's shown up in Italy for €693.15, which is about $942. Hopefully, if this device does indeed make it to the States, the pricing will drop significantly. Of course, it's a capacitive touchscreen, so we might be hoping a bit too hard for the impossible.
[via Netbook Reviews]