Acer announces unlocked Liquid Jade Z, Liquid Z410 for the US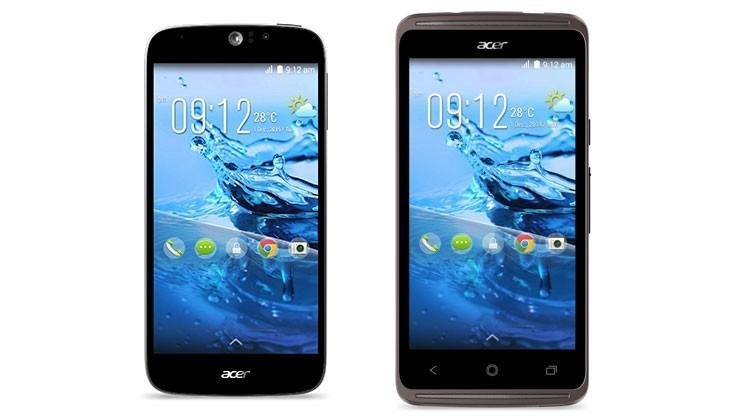 Acer has just revealed that two affordable Android-powered phones are coming the US between now and next month, the Liquid Jade Z and the Liquid Z410. With 64-bit quad-core processor and 4G LTE connectivity, both models will available unlocked, allowing users to make their own choice of carrier. The Liquid Jade Z has a starting price of $229, while the Liquid Z410 starts at $129, so neither will be breaking the bank.
As the more premium device, the Liquid Jade Z sports a 5-inch HD IPS display, weighs 3.8 ounces, and is only .5 inches thick. Acer's Zero Air Gap technology reduces most reflections on the screen, increasing readability in a variety of situations. Cameras come in the form of 13-megapixels on the back with a F1.8 aperture, while the front-facing camera has 5-megapixels and a F2.2 aperture. The quad-core processor has 1.5GHz, and the phone is powered by a 2,300 mAh battery.
The budget-friendly Liquid Z410 features a 4.5-inch FWVGA display (854x480). While weighing just 5.1 ounces, it offers a 2,000 mAh replaceable battery. The rear camera has 5-megapixels and a LED flash, while the front has 2-megapixels. Topping it off is a 1.3GHz quad-core processor.
Acer says both phones will come running Android 4.4 and offer dual SIM support. The Liquid Jade Z comes in charcoal gray and two configurations: 1GB of RAM with 8GB of storage for $229, or 2GB of RAM and 16GB of storage for $249. Likewise, the dark brown Liquid Z410 can purchased with 1GB of RAM and 8GB of storage for $129, or 2GB of RAM with 16GB of storage for $149.
SOURCE Acer