Acer announces Nitro 5 notebook, Spin 1 convertible, Iconia tablets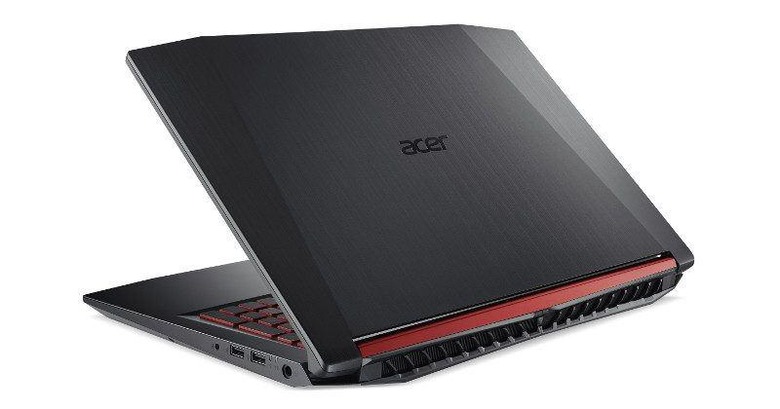 Computex won't be taking place until the end of May but Acer wants to get a head start from the flood of announcements that might come. The manufacturer has just announced four new devices that caters to different types of users and different needs. The Acer Nitro 5 is designed for "casual gamers" while the Acer Spin 1 offers a lightweight convertible for workers on the go. The Acer Iconia Tab 10 bills itself as the entertainment tablet with its Quantum Dot screen while the Iconia One 10 is made for serious business with its two micro USB ports.
"Casual gaming notebook" is probably a new class that we should get used to hearing. It's practically a new, made-up category of notebooks that have just enough muscle for some types of games but won't be able to compete with dedicated, bulkier, and more expensive gaming laptops. In the Acer Nitro 5, that translates to a 7th gen Intel Core i7 or i5 with the entry-level NVIDIA GeForce GTX 1050 Ti, or an AMD A-Series FX, A12, or A10 Plus with a Radeon RX550.
Whichever CPU and GPU combo you choose, you get a 15.6-inch 1920x1080 IPS screen for video and Dolby Audio Premium for sound. RAM can go all the way up to 32 GB, while storage can be a combination of a 512 GB SSD and 2 TB HDD at max.
For the less gaming inclined, the Acer Spin 1 promise a more fashionable portable computer, at the cost of a lot of power. Inside will be an Intel Pentium or Celeron processor with 4 GB of RAM and 32 to 128 GB of eMMC storage. The 11.6-inch Full HD screen can bend over backwards, turning the notebook into a tablet or tent. It might sound like a Windows 10 S convertible, but the Spin 1 doesn't skimp on software.
It runs a full version of Windows 10, bringing all the features and power the platform offers. That includes Windows Ink, which goes hand in hand with the optional Acer Active Stylus.
Acer hasn't forgotten its Android faithful and comes bearing two rather unconventional tablets. Take, for example, the Acer Iconia Tab 10, perhaps the first and only tablet that crams a Quantum Dot display inside a 10-inch panel. Built for entertainment, the 9 mm thin tablet also has four speakers for a premium audio experience.
The Acer Inconia One 10, on the other, sports two micro USB ports, both with OTG support. For those times when one just doesn't cut it. This allows users to attach any supported peripheral while the tablet charges. In theory, this turns the Iconia One 10 into a potential mobile workstation, especially with Android 7.0 Nougat's split-screen functionality. In practice, the quad-core MediaTek processor might be its bottleneck.
The Acer Nitro 5 casual gaming laptop will be available in July with a starting price of $799. The Acer Spin 1 convertible, on the other hand, goes on sale in the same month for a lot lower, at $329. No details have been revealed yet regarding the two Android tablets.