Accessory Workshop has the iPad Covered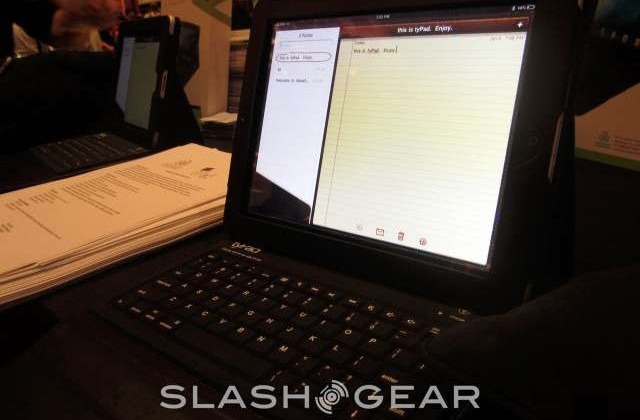 Accessory Workshop announced a few new products at ShowStoppers this CES 2011. The tyPad, a protective case coupled with a spill-resistant bluetooth keyboard, will offer a completely new feel to using your iPad. It will debut in six different colors, and offer 55 hours of continuous use before a needed recharge. Another great feature is the ability to touch the screen and keyboard simultaneously. This will be available for $99.99 here.
The second product available will be the tyPillow, a pillow that allows you to dock the iPad directly to into a pillow through a drop-in iPad slot. After correctly settled, the tyPillow will grant its user to position it for easy viewing. This particular product will be available in 5 different colors for $12.99.