Abu Dhabi police get Lykan HyperSport for patrol fleet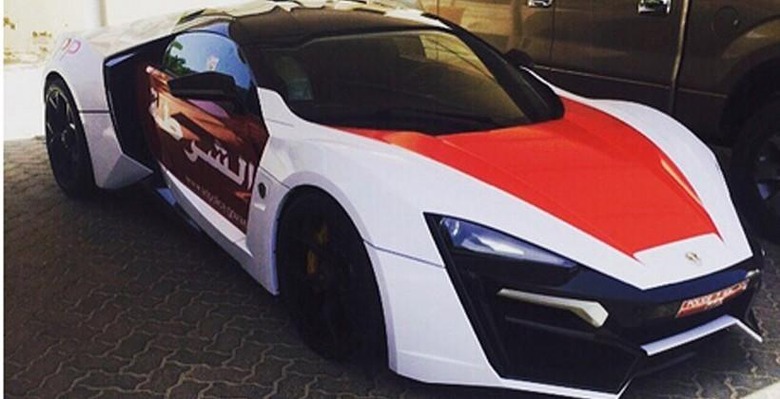 Odds are that many of you have never heard of the Lykan HyperSport. It's a very rare and exotic car with only seven examples in existence. In fact, about the only place you might have seen this car was in Fast and Furious 7, this car jumped between buildings in that film. The Lykan HyperSport is hailed as the first Middle Eastern supercar.
Power for the car comes from a 3.7L twin-turbo flat-six that delivers 740hp. The maker claims that he car can hit 62mph from a standstill in only 2.8 seconds. The top speed is claimed to be 245mph. the price for an example of the Lykan HyperSport is a whopping $3.4 million.
It's a good thing that the car is born and bred in the land of oil wealth and princes. This particular example isn't the centerpiece of some wealthy sultan's collection, it's a police patrol vehicle. The Lykan is part of the fleet of the Abu Dhabi police force.
The purchase was aimed at one upping Abu Dhabi's neighbor Dubai that has a glut of exotic cars in its patrol fleet. Dubai has a Lamborghini Aventador, Aston Martin One-77, Ferrari FF, and a Bugatti Veyron among others. None of the patrol cars in Dubai are as exotic as the Lykan HyperSport.
SOURCE: Autoblog