Able Planet Headphones keep your hearing protected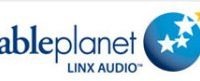 As more and more of us walk around with MP3 players and cell phones with headphones in our ears, the more concern is raised over the potential hearing damage that can and does result. But these new headphones from Able Planet aim to prevent hearing loss caused by excessive noise levels.
The Able Planet PS500MM headphones feature LINX AUDIO technology. These headphones are actually meant for gamers, but the same idea applies to music listeners as well. The new tech makes it so you can enjoy your game (or music) without damaging your hearing years down the road.
Noise cancellation is also included to keep those sudden upturns in volume under control. Nothing like a sudden in-game explosion to jar your eardrums, right? Other features include a built-in mic for VoIP chats. If you buy the Able Planet PS500MM headphones between now and the middle of December, you'll receive a wireless USB adapter, a 2.5mm jack and dual 3.5mm jacks with it for $99.