AAXA Technologies launches P300 Pico projector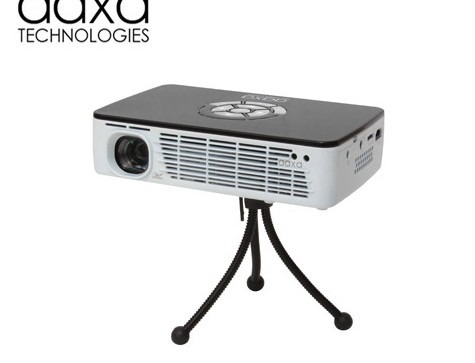 Projectors are certainly cool, but they can be a bit on the expensive side. If you've been keeping an eye out for a projector that won't break the bank, you might want to give AAXA Technologies' new P300 Pico projector a look. Announced today, the P300 projector will only set you back $419 (provided you pre-order it), which isn't too bad considering that other projectors can cost thousands of bucks.
Of course, with that low price tag, you aren't going to be getting a lot of top-of-the-line features. The P300 has a native resolution of 1280x800, though it can upscale to 1080p resolution. The whole unit comes it at 5.9" x 3.9" x 1.6" and weighs just 1.3 pounds, so it's quite portable, and it also features HMDI and USB ports, a microSD slot, composite video input, and a 3.5mm headphone jack.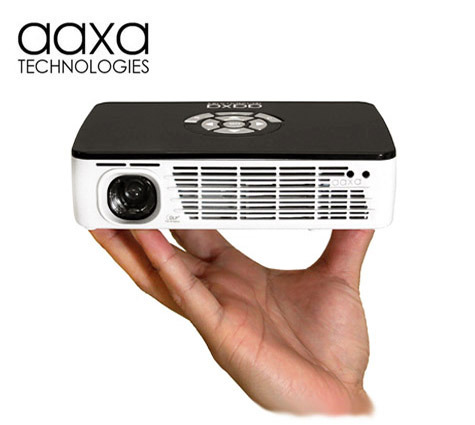 AAXA says that the P300 is capable of 300 peak lumens when its plugged in, but that goes down to 160 lumens when you're running it off the battery. Speaking of the battery, AAXA says that we can expect 75 minutes of use from a single charge, and the triple RGB LED bulbs (which use Vibrant Color Technology) will last more than 15,000 hours. As you can see from the images in this post, the P300 comes with a color scheme of white and black.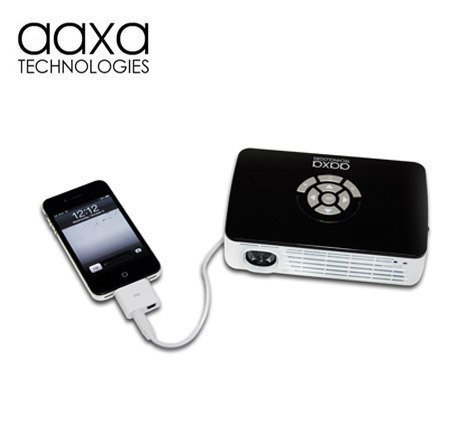 So there you have it. The P300 certainly isn't the best projector around, but it should get the job done for someone who is looking to pick up a projector on the cheap. You can order one now from AAXA's website, but they won't be shipping out to customers until October 26 – one week from today. Has the P300 caught your eye, or will you belooking elsewhere when it comes to purchasing a projector?