A4WP, PMA rebrand to be called Airfuel Alliance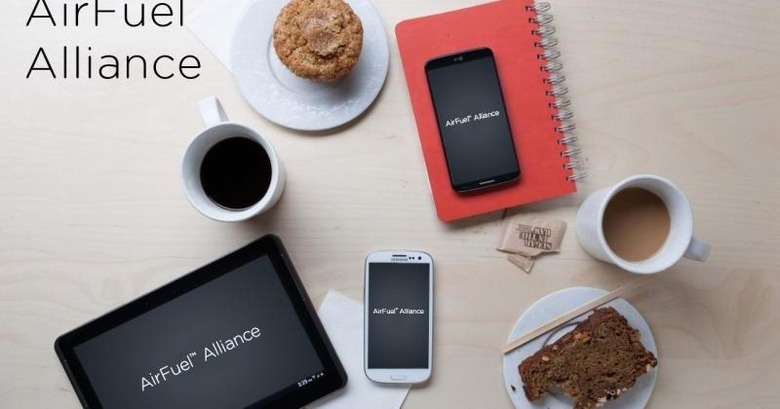 You might think that wireless charging is convenient, easy, and simple and you might be right. At least to some extent. Behind the scenes, however, the market hasn't yet settled on a single wireless charging standard and probably never will. Especially since two out of three key players have banded together to rival a giant. And now they even have a new, single name that will help banish confusion and push a single brand. Starting today, the A4WP and PMA names are dead. Long live the Airfuel Alliance!
This is more a marketing move than a technical or organizational one, but it's a strategic move at that. The two groups have already joined forces since last year, formalizing the merger last June. However, both have still been using their separate A4WP and PMA brands. In contrast, their biggest rival, WPC, rallies support behind only one name, the Qi wireless charging standard. Under a single banner, the Airfuel Alliance will be able to better push their cause to OEM partners and the market at large.
Known to very few consumers, the two, previously three, brands have had a fierce rivalry in the market and that very few devices, like the Samsung Galaxy S6, actually support both standards, which can be confusing as well as frustrating when you discover that your Qi-enabled smartphone won't work on Starbucks' Powermats. Qi admittedly has had a head start in the market, having become more ubiquitous than its competitors, but the Airfuel Alliance has been making strides.
One advantage to the A4WP/PMA standard over Qi is that devices don't need to be directly placed above the charging point, allowing for some small gaps between the two points, which can have benefits when embedding wireless charging inside furniture or other objects. Recently, Qualcomm announced a development in its own technology that allowed for wireless charging of smartphones with metal bodies, a feature that could eventually be integrated into Airfuel.
The combined list of members under the new Airfuel Alliance flag now number 195. This includes industry heavyweights like Qualcomm, Intel, Mediatek, AT&T, Powermat, Duracell, Samsung, and Starbucks, just to name a few.
SOURCE: Airfuel Alliance