Qualcomm reveals wireless charging for metal encased devices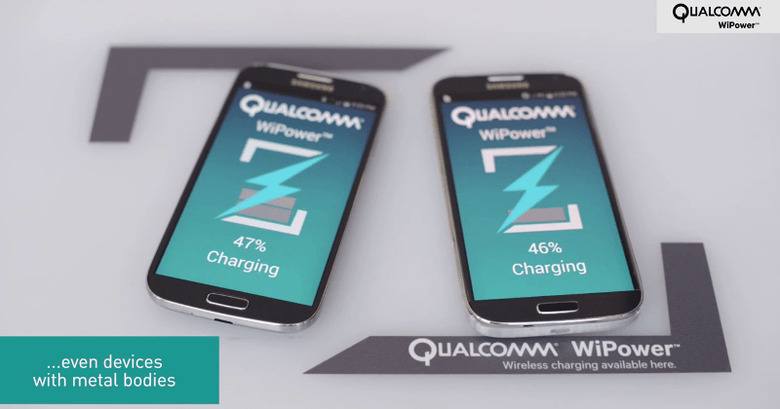 Wireless charging is slowly becoming a staple feature in mobile devices these days, but not all mainstream flagship smartphones are able to take advantage of this technology. Some, like the HTC One M9, are prevented from adopting wireless charing because of their metal bodies. That will soon change, if Qualcomm has its way. The mobile chip maker has just announced a breakthrough in its WiPower wireless charging technology that will finally allow mobile devices with metal cases to take advantage of all that the technology has to offer.
With more and more OEMs adopting premium metal builds in their devices, wireless charging becomes an even bigger problem. In most cases, only smartphones with plastic or glass backs can use the technology since metal doesn't play nice with wireless charging. This has prevented the likes of HTC, Sony, or even Apple from supporting the feature in their metallic unibody smartphones, forcing users to resort to specialized cases if they want to do wireless charging.
With Qualcomm's development, however, that could be a thing of the past. WiPower is advertised to operate at a frequency that is metal-friendly, so to speak. That means that metal objects like keys could be placed on or near the charging area without adversely affecting it. Now Qualcomm has taken that even further by actually allowing devices made of metal to also get charged.
The one caveat to all of this is that Qualcomm's WiPower follows the Rezence standard set by the A4WP consortium. As such, it isn't compatible with the more ubiquitous Qi wireless charging standard. That said, Rezence itself already has some advantages over Qi, like not having to align the device with the charging plate. This new feature could help push the standard even further.
SOURCE: Qualcomm