A trio of Samsung Galaxy Tab user agent profiles surface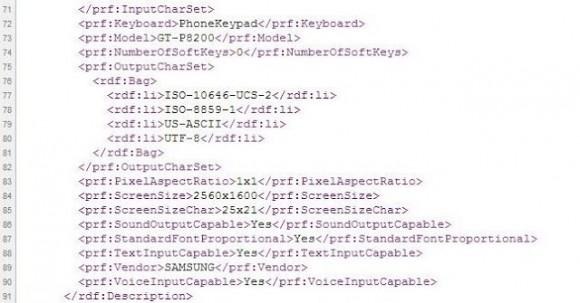 If you're a fan of Samsung tablets, we're expecting to see some interesting products surface in Spain in a few weeks. Samsung isn't offering of any official details on what it might be showing off at Mobile World Congress. However, three new user agent profiles have surfaced at TechKiddy hinting at some new Galaxy Tab products.
These user agent profiles tip products with model numbers GT-P3200, GT-P5200 and the GT-P8200. Scuttlebutt says that these three product numbers will slip into the Galaxy Tab tablet family. Along with the reveal of the user agent profiles also comes a few details on the hardware the tablets might be packing.
TheP3200 is believed to be an entry-level tablet with a screen resolution of 1024 x 600. Hopefully, the tablet will be impressively cheap, because that screen resolution isn't that great. The P5200 is tipped to offer a screen resolution of 1280 x 800.
The most interesting of the three products though is the P8200 promising 2560 x 1600 resolution. We have no idea what screen size these tablets will offer or what any other hardware specifications might be. The only insight to processor comes in the form of a benchmark result for the P8200 showing Android 4.2.1 as the operating system and a result of 1700 MHz on the AnTuTu Benchmark.
[via Engadget]