A Taste of the HTC MTeoR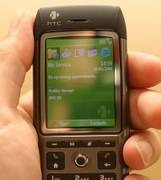 David promises a full review, which includes a pr0n video of the HTC MTeoR later next week.  Mean time; enjoy the few live shots published on Mobility Today.
Here's the MTeoR in a nutshell: A 3rd 3G Windows Mobile Smartphone, featuring Microsoft Windows Mobile 5.0 for Smartphone, singleband 2100 MHz UMTS, triband 900, 1800, 1900 MHz, GSM/GPRS/EDGE and Bluetooth 2.0 without EDR support and no IrDA. There's a large medium 2.2-inch TFT LCD display, built-in 1.3-megapixel camera, 128MBof ROM and 64MB of RAM and a microSD memory expansion slot. In case you can wait for Dave's video review, we've managed to locate on for your immediate review. Enjoy.  In case you're desperate to watch a video review of some sort, enjoy this video of the HTC TyTN.  Click over to watch it.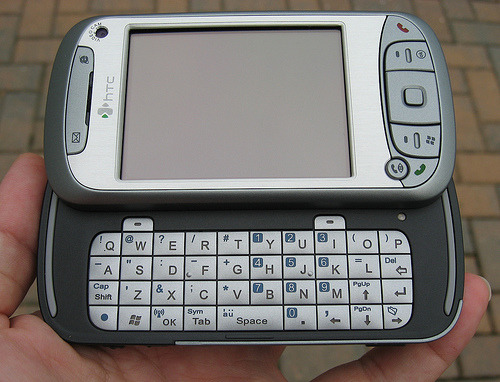 HTC MTeoR in our hands [via Mobility Today]