A new GoPro Karma drone update added some slick flying skills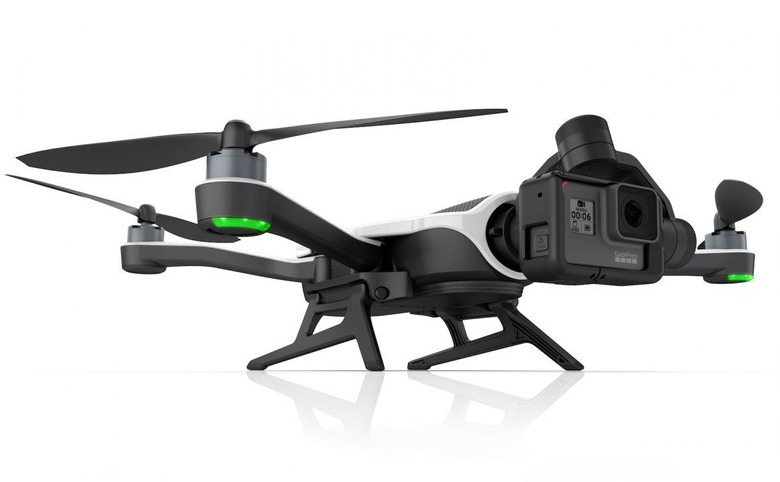 GoPro's Karma drone is getting an update today, adding not only support for the company's latest camera, but new flying skills too. Launched – or, more accurately, re-launched – in February this year, the drone is designed to suspend an action camera like the new GoPro HERO6 Black from its stabilizing gimbal on the front. Now, it can do more interesting things with that camera.
There are two new auto-shot paths that are being added to the Karma control app. Follow uses GPS to automatically have the drone follow its operator as they move around, keeping them framed in the shot. Watch works similarly, but leaves the Karma hovering in place. However, it rotates to keep the Karma Controller in the center of the frame as the operator moves.
They're not the only new features this fresh firmware unlocks, meanwhile. Cable Cam has been expanded, GoPro's system for effectively setting waypoints – in three-dimensions – for the drone to follow. Now, Cable Cam can include up to ten such waypoints, opening the door to more complicated shots and scenes.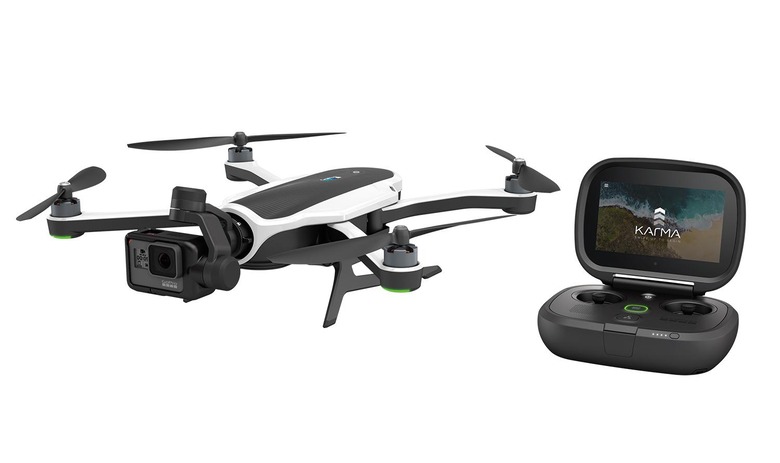 Look Up Tilt, meanwhile, addresses the fact that normally whatever camera is mounted to the Karma can't angle up. While the stabilizing mount on the drone's chin can rotate and angle down, pointing the camera at the ground, it can't currently twist up and look above the horizon. Look Up Tilt fixes that by allowing the camera to tilt up above that point, while managing to avoid any blur from the rotors in the resulting footage.
Although Karma will work with any recent GoPro camera, the company is hoping to encourage owners to pick up its latest model. The GoPro HERO6 Black looks much like what we've come to expect from other recent cameras, but it packs support for both 4K60 resolution video and 1080p240 too. It's also waterproof and ruggedized without a case.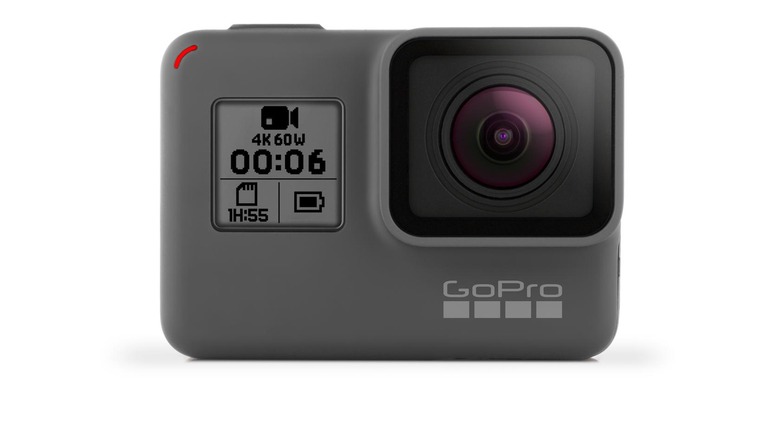 Maybe most exciting for Karma owners, though, is the latest iteration of GoPro's QuikStories. Generated automatically, using computer vision and machine learning running on the new GP1 processor the HERO6 Black is based on, they're created in the GoPro companion app to pick out the best parts of any footage captured. Considering how much video the average drone flight comes back with, that could be a real time-saver.
GoPro says the new Karma update will be released for the drone's owners today. If you've still not picked one up yourself, they're available now priced at $799.99.