A.L.O Botlr will bring robotic concierge service to Aloft Hotel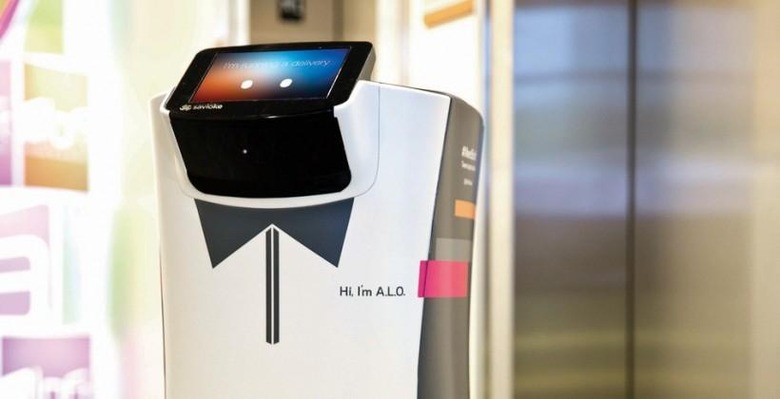 Behold our robotic future: the Aloft Hotel in Cupertino will be introducing the A.L.O Botlr, a robot butler that provides concierge service to guests. The robot is the brainchild of Savioke, and was backed by Google ventures and AME Cloud Ventures.
The first robot will be deployed on August 20, serving as a test that could lead to additional Botlrs being "employed" by the hotel. When a hotel guest requests an item, the hotel's concierge staff will use the Botlr to send it on its way.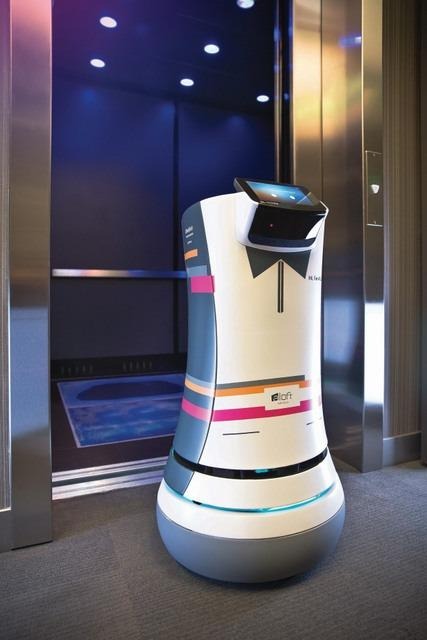 Rather than knocking, the robot will call the room's phone, letting the guest know it has arrived. ALO is equipped with a touch display, and guests are encouraged to tip it by firing off a tweet using the hashtag #meetbotlr.
The Botlr was designed to be comforting to guests, rather than looking intimidating as it rolls from room to room. Other hotels will get a change to use the robots via a pilot program set to kick off next year, but until then, you'll have to head to California to get a sample of our robotic future.
SOURCE: Mashable