A Dell smartphone could be on the way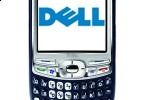 If this rumor's not true, blame Shaw Wu.  Wu, an analyst at Kaufman Bros., claims that a Dell smartphone is "closer to reality" than we might believe.  If you were a fan of the Axim series of PDAs, this could be good news.
Dell has been dodging the smartphone question for awhile now, sort of like a savvy politician, but they've never given a definitive "no".  Their hiring of a former Motorola executive definitely hasn't helped keep the questions at bay.  If Dell is working on a smartphone, I can't see it being a non-Windows Mobile device – after all, Dell's Axim series used the operating system.  Then again, so did some of Palm's previous devices and they are now developing their own OS, so I could be wrong.
Of course, since the phone hasn't even been announced and quite possibly hasn't even been designed, we have no news on a price or a date of release.  However much it costs or whenever it comes, one thing is for certain – Dell would be entering a very crowded smartphone market.
[via Electronista]