A Crappy Plasma TV from ByD:sign / EyeFi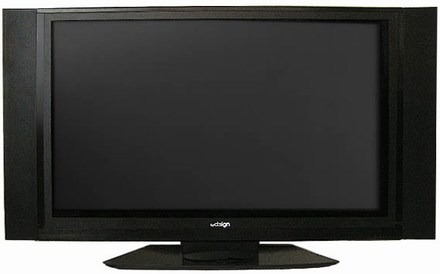 Want to buy a TV from a company that is just catching up to modern technology? I don't either. A new 42" plasma TV released by ByD:sign / EyeFi supports an unattractive 852 x 480 pixels. This TV has just met industry standards and only now has HDMI support.
The PE-4202DFK does have removable speakers which could be helping this unit sell. This feature alone does not substitute the fact that HD and Blu-Ray DVDs won't appear as well on such a low resolution.
So, does a TV that has old technology at a horrible resolution with limited support for new technologies suit everyone? I believe not. For $1,430, this TV won't make it to my home any time in the future.
ByD:sign / EyeFi unveils antiquated 42-inch plasma [Via: Gizmodo]