Rivian And Mercedes Are Teaming Up On EVs: Here's Why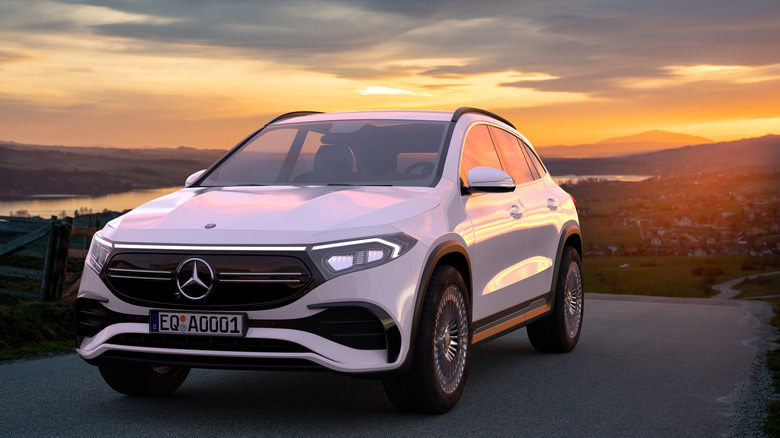 Mike Mareen/Shutterstock
Mercedes-Benz Vans and Rivian just announced a huge partnership that could result in a whole lot of impressive electric vehicles (EVs), or more precisely, electric vans. According to an official announcement from Mercedes-Benz, the two companies are teaming up to produce bespoke large electric vans that will then be used by both brands. The announcement emphasizes a fully joint venture, where the companies will attempt to leverage shared investments and will work toward achieving perfect synergy in the production of these new EVs. Why did Mercedes-Benz Vans and Rivian choose to join forces? It seems that there's plenty to be gained from such a partnership, and this applies to both automakers.
As Mercedes notes, both companies are hoping to rapidly scale up the production of electric vans. It's no wonder that Rivian has a large need for EVs — after all, the brand has a contract with Amazon to supply the giant with 100,000 electric delivery vans, and it continues to seek out new customers. Mercedes has needs of its own, and with this partnership, there's a chance that both automakers will benefit.
Mercedes and Rivian will begin by investing in and operating a joint factory in Europe. There's no set start date as of yet, but Mercedes teased that the venture will begin in the next few years. Ultimately, the two companies want to build an electric-only production facility, and this is said to take place at an existing Mercedes-Benz plant somewhere in Central/Eastern Europe.
Both companies have big plans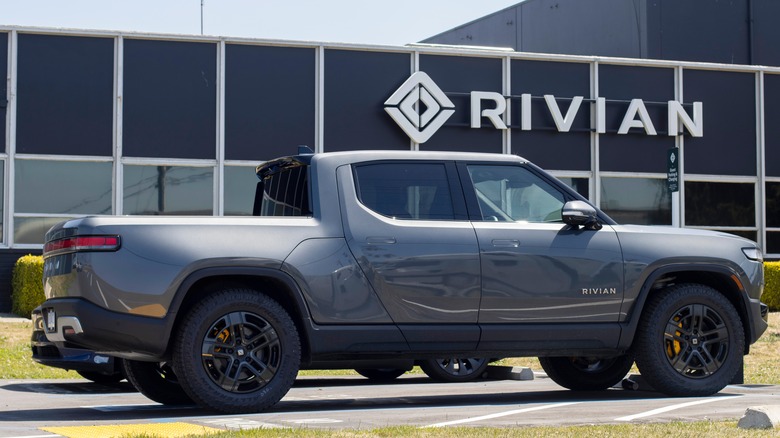 Tada Images/Shutterstock
Rivian, aside from the 100,000 EDV contract it has with Amazon, has big plans of its own. It plans to seek out other commercial customers to sell its electric vehicles to. Teaming up with a huge brand such as Mercedes is a big step for Rivian. RJ Scaringe, the chief executive officer of Rivian, said: "We're delighted to be partnering with Mercedes‑Benz on this project. Mercedes‑Benz is one of the world's best known and respected automotive companies, and we believe that together we will produce truly remarkable electric vans which will not only benefit our customers, but the planet."
Mercedes-Benz Vans seems dedicated to leaving fuel-powered vehicles behind too, and this will happen in the very near future. Mathias Geisen, head of Mercedes Benz-Vans detailed the division's plans by saying, "As a pioneer in the field of locally emission-free transportation Mercedes‑Benz Vans has gained broad experience in producing and launching eVans since 2010. Now we are accelerating the transformation to a fully electric product portfolio. From 2025 onwards, all vans based on our new architecture VAN.EA will be electric-only."
The new factory, once it comes into being, will produce two large vans: One based on the VAN.EA Mercedes architecture, the other based on the second-generation electric van by Rivian, dubbed the Rivian Light Van. The brands will also explore the possibility of producing different cars in what is referred to as "increased synergies," so it doesn't seem outlandish to assume that they might one day work on something in an even closer partnership. For now, it's worth noting that this is only a memorandum of understanding and will still need to undergo regulatory approval, so this partnership is not quite set in stone just yet.