Fitbit Fall Lineup 2022 Hands-On: Simple Winners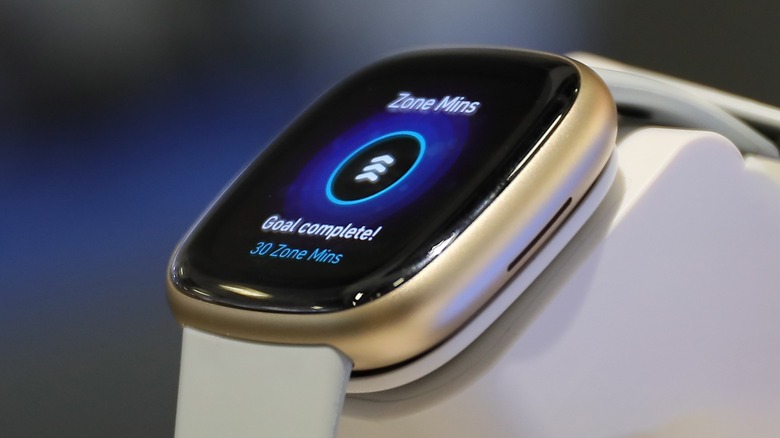 Chris Burns/SlashGear
Today we had the opportunity to go hands-on with all three of Fitbit's latest fitness tracker wearables. In the mix we have the Fitbit Inspire 3, Versa 4, and Sense 2. Each of these devices has been refined enough that it should be able to compete with any comparable device on the market — and yet, if you've been a fan of Fitbit for some time, you'll notice that these devices have stayed largely the same over the last few years.
If you're looking at these devices from afar, they don't appear all that different from a wide variety of fitness trackers or smartwatches that've been released by all manner of smart device companies in recent years. It is only when you actually wrap one of these devices around your wrist that you understand why you took the time to seek out the brand Fitbit. As is generally the case with any modern mobile smart device, you get what you pay for. You're buying the brand because it's reliable and trustworthy — and because Fitbit has its color schemes on lock.
Fitbit Inspire 3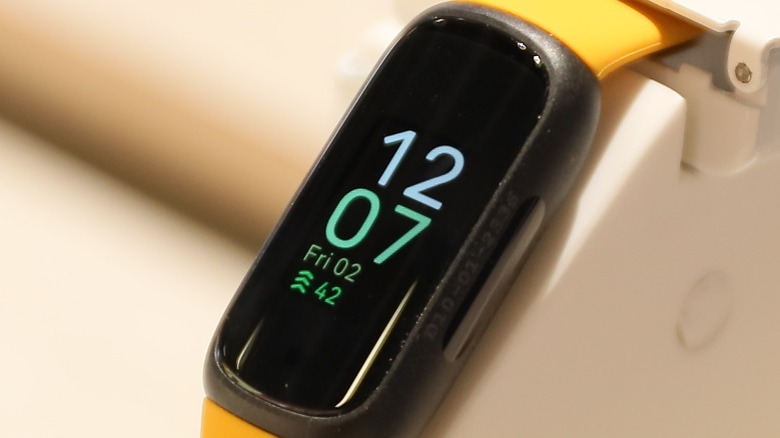 Chris Burns/SlashGear
The Fitbit Inspire 3 is the simplest device in the bunch. It's thin and pill-shaped, and comes in both bright and sedated colors. Though you can only see the watch version of the device here, it can also be detached from the watch band and carried by its wearer in or with other accessories.
This device is extremely responsive, its display is easily viewable, and its hardware feels distinctly high-end. Google suggests that this device's battery will last up to 10 days — but we'll need to test that once we review the device in person.
This is the least expensive device in the bunch, coming in at $99.95 — and that includes a six-month membership to Fitbit Premium. If this — and the other two devices — aren't available at a store near you right now, they will be very soon. Pre-ordering started on August 24th and the device has an expected shipping date of September 15.
Fitbit Versa 4 and Sense 2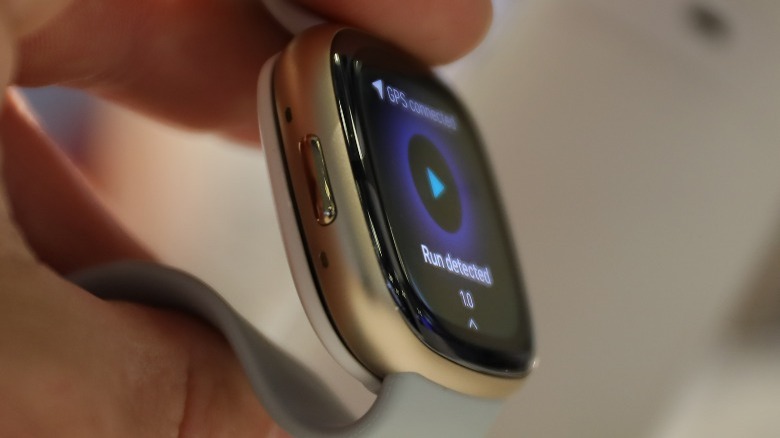 Chris Burns/SlashGear
Both Fitbit Versa 4 and Sense 2 have Fitbit OS installed. Though Fitbit is a Google company, the creators of Fitbit products haven't gone full Android — they've not just flipped over to creating Wear OS smartwatches. The Fitbit brand is inextricably tied to fitness bands and fitness-oriented smartwatches, and it's unlikely Google will dump that value in the dirt any time soon..
Part of keeping the Fitbit brand unique, it would appear, is making sure the operating system run by their smart devices is distinct enough that it can't be replicated by competitors. With the Fitbit Versa 4 and Sense 2 we see an OS that looks like it was made for these devices specifically — and devices that are all the better for it.
The differences between the Versa 4 and the Sense 2 are few and far between. Both have the same display, body size, internal storage, wireless interface, battery, water resistance (up to 50m, about 164 feet), and availability. The differences come in a pair of sensors.
The most important distinction between the two is the inclusion of what Fitbit describes as "multipurpose electrical sensors compatible with ECG app and EDA app" on the Fitbit Sense 2. The Fitbit Versa 4 doesn't have ECG or EDA capabilities.
The Fitbit Sense 2 will cost approximately $299.95 and will be released on September 23, 2022. The Fitbit Versa 4 has a price of $229.95 and has a release date of September 23, 2022, as well.