AT&T Has Dominated T-Mobile In One Major Category In 2022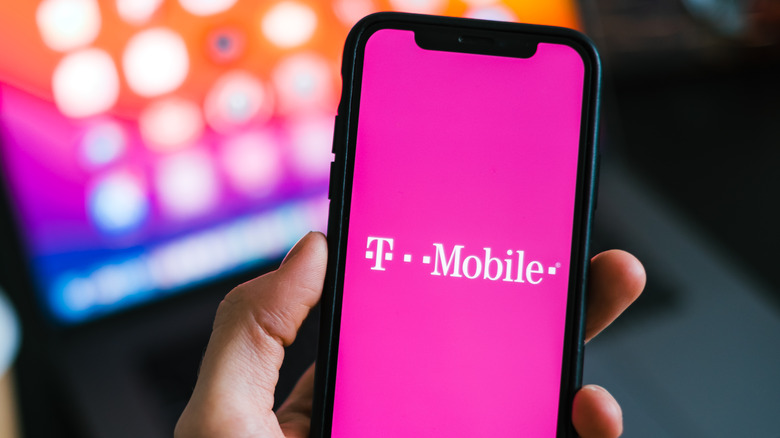 nikkimeel/Shutterstock
T-Mobile is the second most popular cell phone carrier in the U.S. in terms of raw subscriber numbers; it's behind Verizon, and ahead of close rival AT&T. Despite this, T-Mobile has been dominating first-place Verizon in terms of in-store foot traffic. Oddly, this trend continues when T-Mobile is compared to the company in third place: AT&T gets more potential customers through the door than T-Mobile. In addition to telling us which company managed to lure the most people through its doors, the information SlashGear has received from DataHerald tells a deeper story — it actually highlights more parallels between the companies than differences and could also highlight wider trends in the industry.
An interesting comparison between the two companies is the amount of foot traffic their stores get throughout the year. Foot traffic refers to the number of people who visit a store and spend four or more minutes there. It doesn't imply they have used one of the store's services or purchased an item. Where some stores are concerned, visitors may simply be browsing and killing time, such as what often happens at stores based in malls.
AT&T is dominating T-Mobile in terms of store visits
It is clear from the numbers DataHerald recorded that AT&T's stores are far more popular than T-Mobile's this year. AT&T has almost double the foot traffic T-Mobile receives week-on-week. Aside from the obvious gap, the two lines on the chart seem to mirror each other quite closely. Both stores saw an increase in foot traffic in late February and late April. Both stores found their highest level of footfall in late February, with over 88,000 people visiting AT&T stores, and close to 39,000 popping into a T-Mobile outlet. Both stores recorded their annual high the same week. While the data doesn't show the exact figures, it is worth noting both spikes occurred during tax return season, so it may be down to a rush of people deciding to spend their rebate on a phone upgrade.
Following the April peak, both stores also saw a sharp decline that they have yet to recover from. That decline hit AT&T a lot harder than T-Mobile, in terms of raw numbers, but both brands suffered a similar decline in the percentage of footfall. The lowest weekly customer level AT&T posted was 52,510, which isn't as low as half of its annual peak but is getting there. T-Mobile's lowest footfall level was 23,596, which again was a significant drop from its February peak. The numbers picked up slightly for both stores in July, but there is a long way to go if they want to hit spring levels again.