Google Gives Pixel Owners An Android 13 Release Surprise Today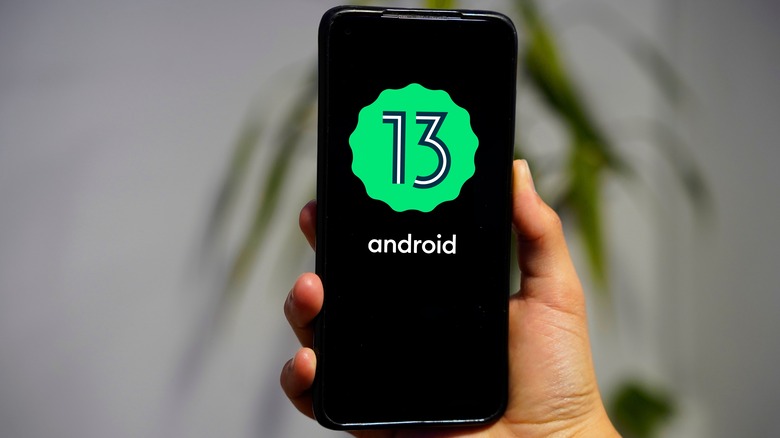 DANIEL CONSTANTE/Shutterstock
In a move that has surprised even the most dedicated of Android enthusiasts, Google rolled out the stable build of Android 13 for select Pixel smartphones on August 15, 2022. Those familiar with Google's Android release schedule may be aware that the company typically rolls out stable versions of the mobile OS in the months of September or October. Recent examples include Android 11, which was released for Pixel smartphones back in September 2020, and Android 12, which began rolling out in October 2021. Given that we're still a few weeks away from September, almost no one thought that the release of Android 13 could happen in August. Google, on the other hand, seems to have different plans.
In a blog post announcing the rollout of the stable build of Android 13, Sameer Samat, Google's VP of Product Management for Android and Google Play, highlighted all the significant changes that users can expect with the latest OS version. The major highlights of this stable release include newer, broader customization options to personalize the look and feel of a phone, improved language settings, and enhanced privacy controls. If you have a compatible Pixel smartphone (Pixel 4 and above), you can wait for the official update notification or manually install the update by following the instructions that Google offers here.
All of the new changes with Android 13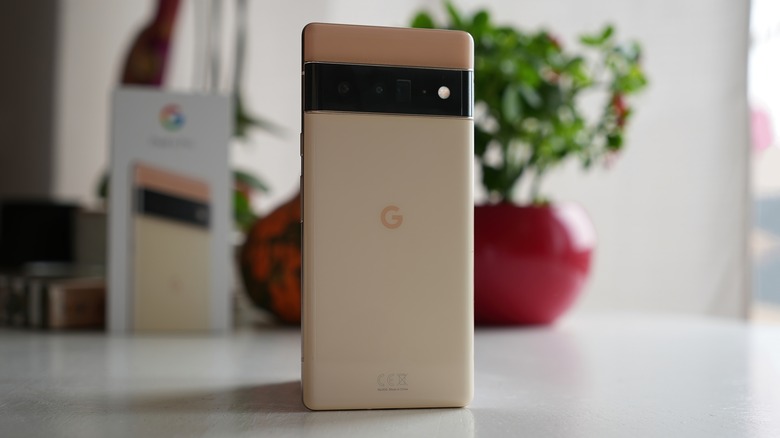 Mr.Mikla/Shutterstock
Once installed, the first thing users will notice on Android 13 is the changed look and feel of the user interface. Google claims that Android 13 on Pixel devices has an "evolved" look and feel that is still consistent with its Material You design language. While Android 12 did come with its share of design cues, most of these worked only with a handful of Google-made apps. Android 13 removes that restriction and allows third-party apps to match their look and feel to the rest of the system UI. Google says this move should translate to a more cohesive app usage experience.
Another area where users will notice the updated design is the media player that automatically adjusts its look and feel based on the album artwork of the content being played. Interestingly, this customization isn't simply restricted to the default media player and works even for playback controls for browser-based media.
Sameer's blog post also talks about a much-requested feature that allows users to assign different languages to specific apps even when the default language on the device is set to one language. For example, if the default language on the phone is English, users can have two different apps that work in Hindi and Spanish, respectively. Meanwhile, Android's existing Bedtime mode has been enhanced on Android 13 with new features that prompt users to go to sleep on time; this is achieved with the help of a wallpaper dimming feature and a dark theme that lets users' eyes easily adjust to the dark.
Enhanced privacy controls, better support for connected devices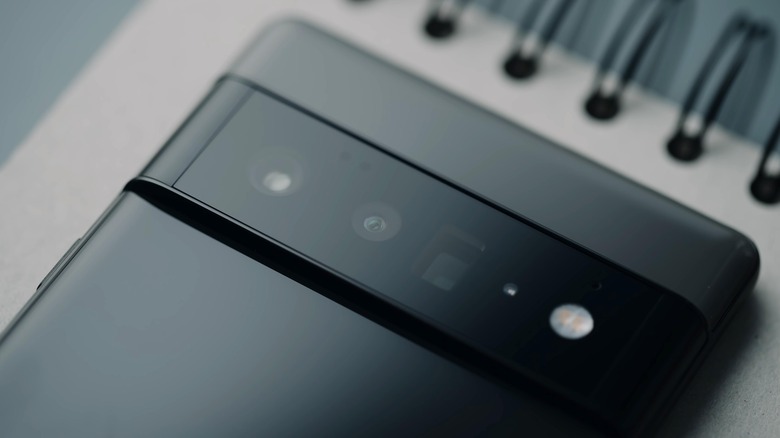 Gabo_Arts/Shutterstock
The relentless pressure caused by a slew of privacy-centric changes made by Apple has also led to Google renewing its focus on privacy with Android 13. In the latest version of Android, users have greater control over the sharing of their media library with certain apps. With older Android versions, when users granted an app permission to access their image library, the app had unhindered access to all of the photos stored on their device. This changes with Android 13. Users can now manually select the photos and videos that a specific app can access.
Another interesting privacy-focused initiative is the auto-deletion of copied text from the clipboard history after a set amount of time. In addition to this, Android 13 will also let users have greater control over notifications and alerts that apps can send. The move to Android 13 also brings with it an improved audio experience on devices that support Spatial Audio. Then there is support for the Bluetooth Low Energy standard that allows lower latency while streaming audio while also enabling phones to broadcast audio to multiple devices at the same time.
Enhancements have also been made to the algorithm that differentiates between touch inputs from your fingers and styluses. This is apart from features like HDR support for third-party camera apps, improved multitasking on tablets, and the ability to copy and paste between multiple devices. In case you did not participate in the Android Beta Program and haven't experienced Android 13, now would be a good time to download and install the stable version of Android 13 on your Pixel smartphone.