What The Winklevoss Twins Think About The Future Of Crypto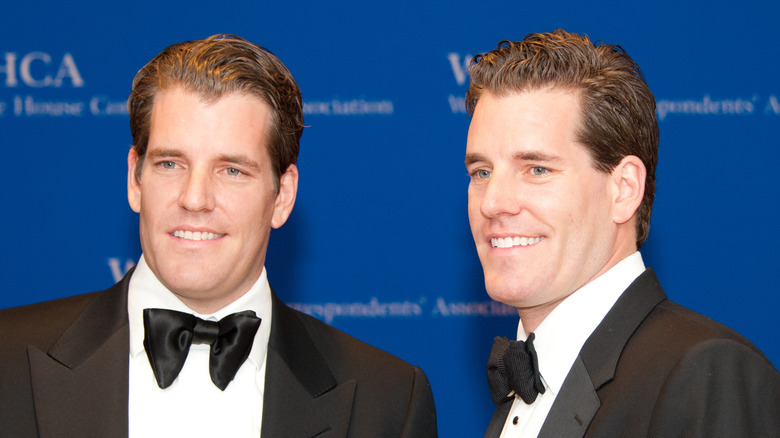 Rena Schild/Shutterstock
If you've ever watched the 2010 movie "The Social Network" about the origins of the social media company Facebook, you might recall the storyline involving Cameron and Tyler Winklevoss. These identical twin brothers sued Mark Zuckerberg in 2008 alleging that he stole their idea to create a social networking website and used it to create Facebook when they were undergrads at Harvard University. They ended up settling with him in court and received $65 million.
Afterward, they took a gamble and used $11 million of it to invest in Bitcoin priced at $120 per coin (via CNBC). According to Fortune, it paid off handsomely for the duo as their actions led to them owning the largest portfolio of bitcoins in the world. In 2017, it was valued at over $1 billion.
Some of those millions were also used to launch a startup called Gemini. Their business is a cryptocurrency exchange where users can buy and sell Bitcoin and other cryptocurrencies.
What's in store for the crypto industry?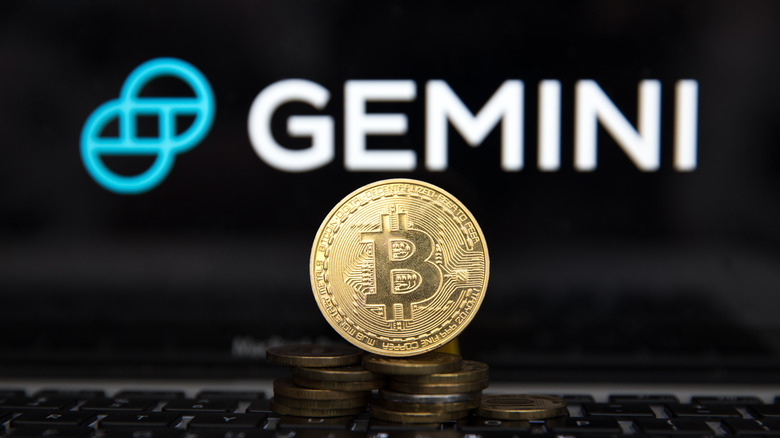 Burdun Iliya/Shutterstock
In a letter sent to their employees in June, the brothers said that the crypto industry is now in a "contraction phase" which is also known as a "crypto winter." Crypto winter is when the price of cryptocurrencies falls over an extended period. Because of the current downturn that the crypto industry is experiencing, they decided to axe 10% of their employees — or roughly 100 people. It wasn't the only company that had massive layoffs either. Rival crypto platform Coinbase was also in a similar situation when they laid off 1,100 people this past June. The company also blamed layoffs on the approaching recession and the imminent arrival of a crypto winter (via NPR).
Bloomberg reports that a selloff in the market this year resulted in people in the crypto industry losing a lot of their wealth. It has been devastating to crypto exchange founders who have recorded losses in the billions. The Winklevoss brothers have lost around $2.2 billion each, which equates to 40% of their wealth in 2022. Sam Bankman-Fried, a fellow billionaire and the founder of crypto exchange FTX, also lost around half of his net worth.
From the looks of it, Tyler and Cameron Winklevoss's presumption that another crypto winter is in the cards could be right. According to CNBC, the crypto industry lost $2 trillion after flourishing at all-time highs in 2021. The last crypto winter was between 2017 and 2018.