Samsung Feels The Heat Of Weak Phone Sales, Scales Back Production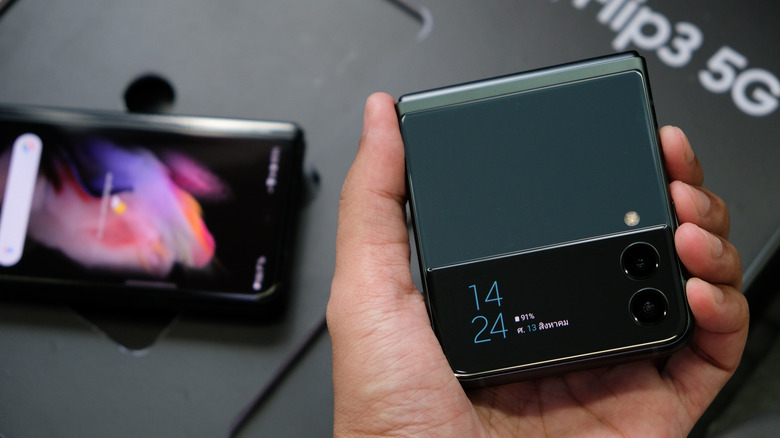 Framesira/Shutterstock
The past couple of years has really thrown the world's economy into chaos. First, there was the COVID-19 pandemic, which affected many businesses and consumers' buying power. Then there was the global semiconductor shortage that hit any industry that made use of processors and chips — that is, pretty much anything that had electronics in them, including cars. While these unfavorable conditions affected small businesses the most, it was really only a matter of time before bigger companies felt the effects, as well. Proving that no one is immune, Samsung is now reportedly cutting down some of its smartphone production time in one of its plants to adjust for weaker demand and sales, a move that could affect other businesses and employees down the line.
The pandemic skewed consumer spending patterns like a roller coaster ride. At the start of the outbreak, people were rushing to buy computers and smartphones to prepare for being stuck at home for long periods of time. At the same time, manufacturers weren't able to quickly supply the demand because factories were being closed left and right. With many of those restrictions lifted, many people went on a buying spree which caused sales to spike. That jump was short-lived, though, especially with the semiconductor shortage forcing many industries to be more conservative with their supplies. Thankfully, things have more or less settled down by now, but that, too, also has a negative effect on business. People are now buying fewer things as the economy tries to recover, which means that warehouses are piling up inventories that are gathering dust.
Production scales down as consumers narrow their spending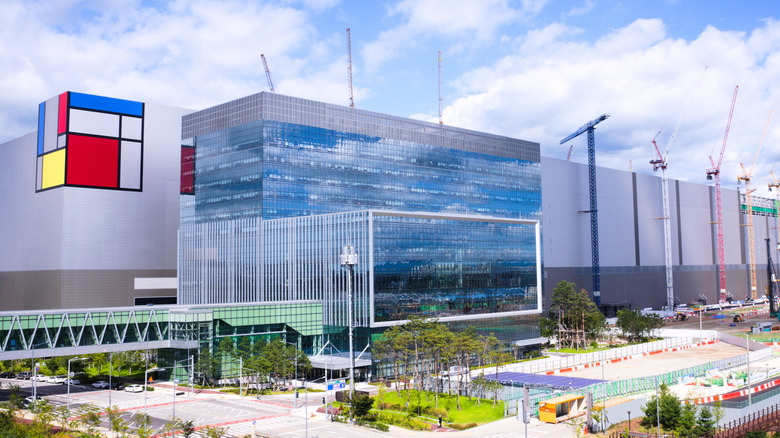 Dennis Vlaeminck/Shutterstock
Unsold products are, of course, lost money, and manufacturers have to compensate one way or another. Reuters reports that in Samsung's case, the company is scaling back production in Vietnam at one of its primary smartphone plants. Workers reveal that they are going to work three or four days a week instead of six days like usual. Although a low season is often expected during June or July, things are described by one worker as "tepid" and worse this time around.
To put it into context, Vietnam is where almost half of Samsung's smartphone production comes from. A significant reduction in production time like this will have a big impact on both Samsung's output as well as employment. Plant managers were reportedly explaining that inventories were high and orders were low, creating a very unprofitable situation. If this persists, there might be layoffs, at least in Vietnam. The report wasn't able to verify if Samsung has merely shifted some of its production load to its other plants in India and South Korea, though.
Unsurprisingly, Samsung has not commented on plans to reduce its annual production output in Vietnam — in fact, it remains optimistic about its figures for the second half of the year, according to Reuters, even if that means demand will simply be flat or rise in single digits. The company is even putting a lot of its eggs in the foldables basket, reportedly increasing this year's production of the Galaxy Z Fold 4 and Z Flip 4 compared to their predecessors — though it may not have the same optimism about the Fold 5 model. That likewise doesn't account for the potential fall in other smartphone segments, nor does it immediately mean that this year's foldable phones will actually sell as well as Samsung hopes they will.