Xiaomi's New Smart Glasses Are Hardly Subtle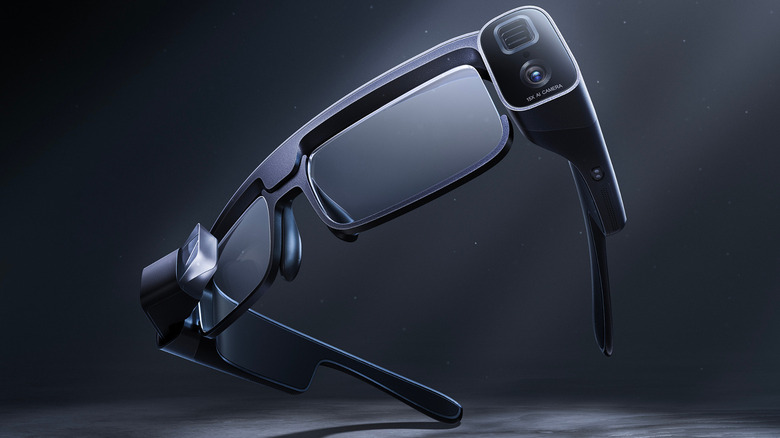 Xiaomi/Weibo
Chinese company Xiaomi has introduced a new pair of smart glasses called Mijia that will, according to a Weibo post, be the focus of a crowdfunding campaign set to go live on August 3. Though smart glasses aren't a new technology — Google Glass was introduced several years ago, after all — the wearable devices are still uncommon and far from mainstream. That is slowly changing thanks to a variety of innovations and the general growth in the AR/VR market.
In fact, Apple is expected to introduce at least one mixed reality device in the relatively near future, though it's yet to be seen whether the product will look more like smart glasses than an AR/VR headset. In Xiaomi's case, the new Mijia resembles Google Glass, and the company wasn't shy about putting a large camera prominently on the frame. That design choice may spark renewed discussions about whether having a camera mounted on one's face is a good idea from a privacy standpoint.
Xiaomi considers Mijia a wearable camera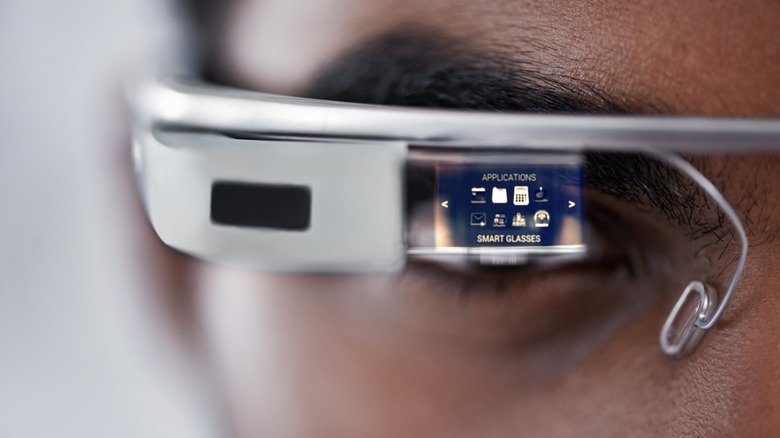 PeopleImages.com - Yuri A/Shutterstock
Though the Xiaomi Mijia has what looks mostly like an ordinary eyeglasses frame, it is adorned with a micro OLED screen through which information is displayed, as well as a 50MP primary camera and a lower-resolution 8MP periscope camera. According to translated details about the product shared by NotebookCheck, the device packs a 1,020mAh battery, which is reportedly enough to enable around 1.5 hours of continuous recording with the camera.
Privacy is obviously not a concern here, as the periscope camera offers 5x optical zoom and another 15x digital zoom, plus there's optical image stabilization to help cut down on the blurs and movements that'll no doubt be a big problem with cameras worn on the head. The promo image shared by Xiaomi includes mention of an "AI camera," and the company claims to have packed the system with smart features that include, among other things, the ability to translate English to Mandarin and vice versa.
Other features include Bluetooth 5.0, Wi-Fi, fast charging support via a magnetic charger, and various unspecified augmented reality capabilities. Xiaomi calls the new product the Mijia Glasses Camera, and it plans to offer the wearable for the equivalent of around $370 starting on August 3 via a crowdfunding campaign limited to the Chinese market.