Why You Should Stop Using Google Chrome To Watch Netflix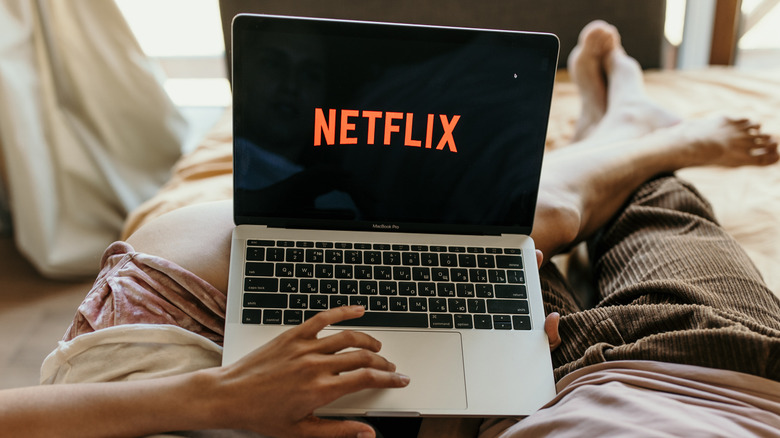 WeDesing/Shutterstock
If you make a habit of watching Netflix on a laptop or desktop, there's a good chance you use Chrome or Firefox to do so. It turns out, though, that using these browsers to watch content on the streaming service can immensely cut down on the quality of whatever show or movie you're watching. The reason has to do with the way each browser handles digital rights management (DRM), which is the way websites authenticate people who are using a program or service to ensure they're allowed to access it, as well as preventing them from copying the content without permission.
While Chrome and Firefox support software-based DRM, they don't support hardware-based DRM, leaving them vulnerable to screen recording applications. Netflix sees this as potentially harmful to its service, since users may take advantage of the vulnerability to record content and share it on pirating platforms. Because of this, Netflix restricts video streams on Chrome and Firefox to 720p quality even if you're paying for the plan that includes 4K support, as explained by DRM specialist Daniel Kim in a post on Medium.
If you watch Netflix in Chrome or Firefox and only subscribe to the standard definition or high definition plan options, then you don't have much to worry about. However, if you are paying for the Premium plan and have a computer capable of displaying 4K media, you'll want to be able to actually use it to the fullest extent possible, and that may mean changing which browser you use to access the platform.
Browsers that support 4K UHD Netflix streaming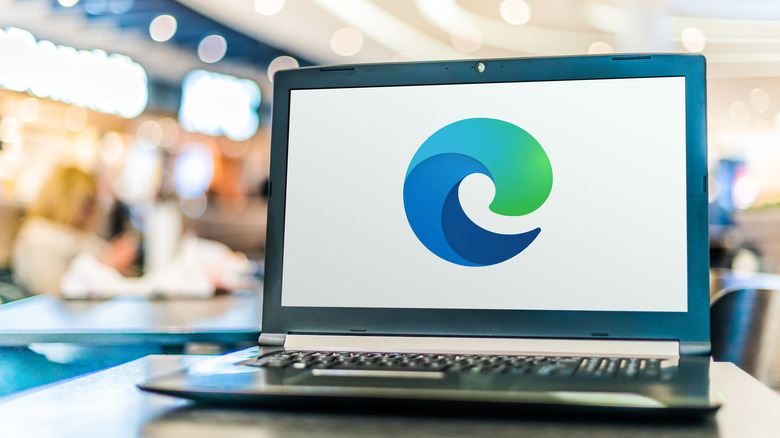 monticello/Shutterstock
Which browsers allow you to stream Netflix content in the highest quality possible? For Windows users, you'll need to use Microsoft Edge, while Mac users must stream with Safari, according to the Netflix Help Center. Unlike Chrome and Firefox, these two browsers support hardware-based DRM systems, with Edge using PlayReady and Safari using FairPlay. Because hardware-based DRM provides greater protection against recording, Netflix allows its subscribers to stream content in 4K resolution using these two browsers.
If you're paying for the Premium plan and want to get your money's worth, you should switch to Edge or Safari, both of which are available by default on PCs and Macs. There is one partial exception to all of this, which is that Netflix allows Chromebook users to stream content in the Chrome browser at up to 1080p rather than 720p. If you're on Windows, you can alternatively use the Netflix app rather than a browser, which automatically allows you to stream in Ultra HD, according to the company.
You need the right hardware to stream in 4K, too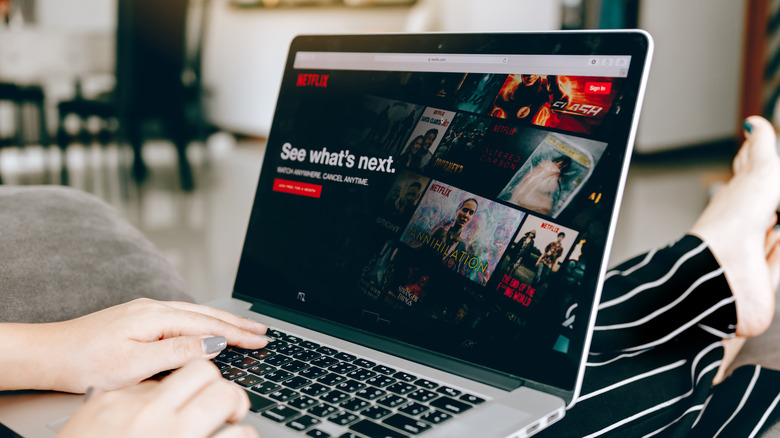 wutzkohphoto/Shutterstock
Besides using the Edge or Safari browsers (or Netflix's Windows app), there are some other requirements you'll need to meet in order to watch content in Full HD and 4K. According to Netflix, PC users will need to have Windows 10 or 11 with the latest updates installed, an HEVC video extension installed, a 60Hz monitor compatible with Ultra HD, and an internet connection speed of 15 to 25 Mbps or more. If you're using an integrated GPU, you'll need an Intel 7th-generation or newer CPU or an AMD Ryzen. Discrete GPU users will need an NVIDIA GeForce GPU with driver version 387.96 or newer (via NVIDIA) or an AMD Radeon RX 400 series or newer.
For Mac users, your computer will need to feature either Apple silicon or the T2 security chip, be running macOS Big Sur 11.0 or later, plus you'll need the latest Safari version, a 60Hz 4K-capable monitor, and an internet connection speed of 25 Mbps or higher, according to the Netflix Help Center. For both PC and Mac, you'll need to make sure your Netflix account's streaming quality is set to Auto or High.