Anker GaNPrime Tech Takes Charging To The Next Level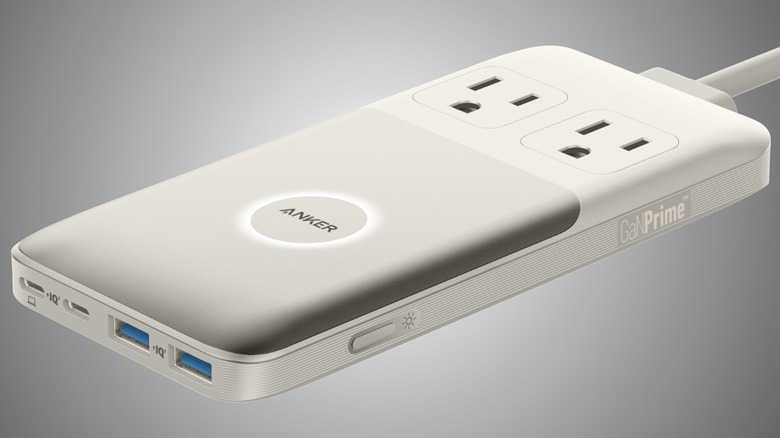 Anker
While smartphone batteries have gotten bigger over the years, the technology behind them hasn't evolved in significant ways. We're still stuck with the same old lithium-ion batteries that are, in all honesty, volatile and not always reliable. To bridge the gap between the present and the future, companies have instead poured most of their efforts into improving charging technology instead. Faster charging times mean shorter downtimes when you can't use your phone at its full capacity — it also means shorter waiting periods before you can rush out the door. Speed, however, isn't the only important factor in an excellent charging experience, and Anker's new GaNPrime charging technology shows how chargers can also be smarter, safer, and more sustainable.
GaN, short for Gallium Nitride, is the big new trend in chargers these days. It is a material that is already widely used in other industries, like in satellites and radars, but it has only recently made its way to consumer products. In a nutshell, GaN produces less heat when in use, which effectively means that components can be packed more closely together. That's why a GaN charger is typically smaller than an equivalent traditional charger while still producing higher output.
While GaN chargers have been in the market for a while now, they aren't mainstream and still have plenty of room for improvement. In that light, Anker's new GaNPrime technology isn't just some simple rebranding of existing GaN tech or chargers – it is part of the next evolution of chargers, offering not just increased speed but also greater intelligence and efficiency that benefits the environment in the long run.
Fast, smart, and sustainable charging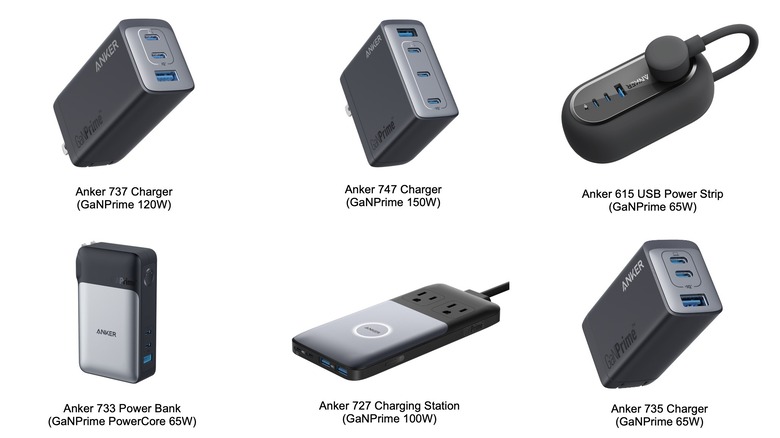 Anker
In addition to the inherent speed boost of Gallium Nitride, Anker GaNPrime also introduces PowerIQ 4.0, allowing the charger to automatically adjust the charger's power distribution based on each device connected to it. This works hand-in-hand with ActiveShield 2.0, which also adjusts power output to prevent overheating and protect devices. Together, these intelligent features make Anker's next-gen chargers more reliable and trustworthy, offering peace of mind in terms of both speed and safety.
Anker GaNPrime chargers are also more sustainable in the long run. They are 35% smaller compared to typical chargers, which means fewer materials are used in their production. They are also more power-efficient, so users consume less energy and also pay less. More importantly, their use of the standard USB-C connection means you need only one charger to top up multiple devices, sometimes simultaneously, too. In other words, Anker's new charging technology offers savings in power, money, and space for nearly the same price as silicon-based chargers.
The Anker GaNPrime lineup covers a wide range of chargers, spanning from 65W to a super-fast 150W, and includes power banks, power strips, and charging stations. The 65W Anker 735 Charger ($59.99), 65W Anker 615 Power Strip ($69.99), and 100W Anker 727 Charging Station ($94.99) are now available at the time of writing. The 120W Anker 737 Charger ($94.99), 65W Anker 733 Power Bank ($99.99), and 150W Anker 747 Charger ($109.99) won't be coming until the third quarter of this year.