WhatsApp Finally Lets You Transfer Chats Between iOS And Android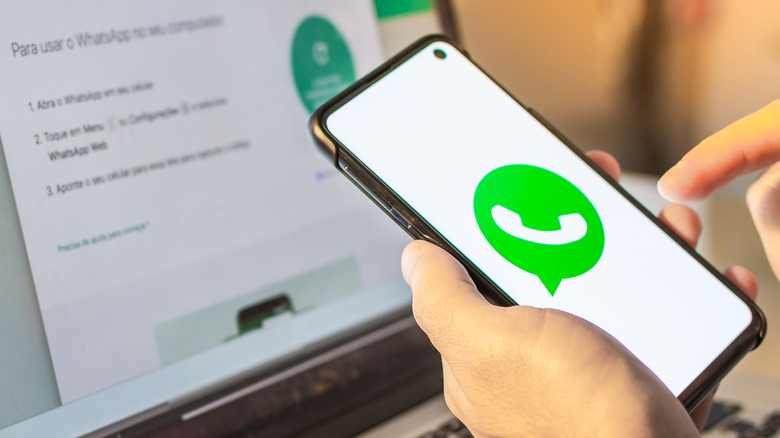 Antonio Salaverry/Shutterstock
Even though most people in the U.S. may not understand what the fuss is all about, the plain, simple truth is that WhatsApp is the world's most widely used instant messaging app by a fair margin. The app is the primary means of internet communication in several regions of the world — including Europe, Asia, and South America — and boasts a monthly active user base of more than 2 billion people. Though the app has been available for well over a decade on both iOS and Android, it lacked support for cross-platform chat history transfers until recently.
This changed in 2021 when WhatsApp said it would bring the ability to transfer chat history between iOS and Android phones in a phased manner. The company first introduced the ability to transfer chat history from iPhone to Samsung devices, and in October 2021 announced a new way to transfer WhatsApp chat history from iOS to Android. A few months later, WhatsApp said it was possible to transfer chat history from all Android phones to iOS using Apple's Move to iOS app. This feature, however, was in beta for several months. As of July 20, 2022, the feature has begun rolling out to users on the stable release of WhatsApp.
WhatsApp chat history transfers detailed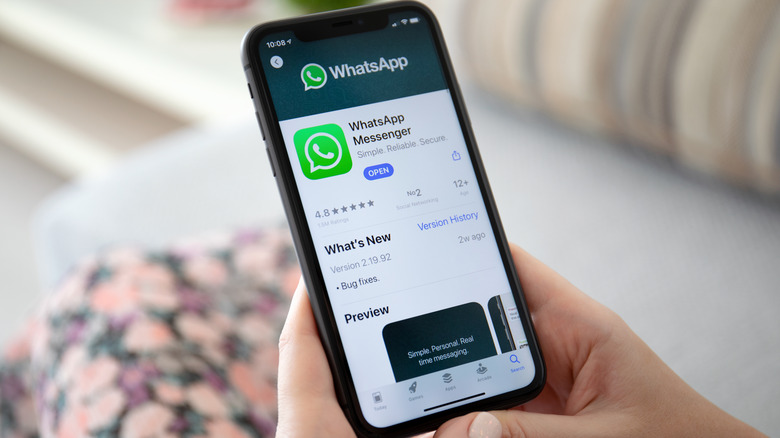 DenPhotos/Shutterstock
If you're getting an iPhone to replace your aging Android phone and wish to have all of your WhatsApp chat history on the new device, you need to remember that several prerequisites need to be met for it to work. Your Android phone will need to run Android 5 or above, while the target iPhone should be running iOS 15.5 or above. Users will need to install the Move to iOS Android app on their Android phone before initiating the transfer process. The Android phone should be running WhatsApp version 2.22.7.74 or above. The most important thing to note about this process is the fact that the target iPhone should either be completely new or reset to factory settings before the process begins. The official WhatsApp FAQ page details the process users will need to perform to migrate chat history from an Android phone to an iOS device, though we also have our own guide.
For users wanting to transfer WhatsApp chat history from iOS to Android, Google introduced a new method in October 2021 that was exclusively available for Samsung and Pixel devices. This method involved connecting the two devices using a USB-C to Lightning cable and scanning a QR code on the iPhone screen to initiate the process. In the blog post, Google claimed that the feature would be rolled out to all devices running Android 12. Strangely, we have not come across an official WhatsApp FAQ page that details the steps needed to perform a WhatsApp chat history transfer from iOS to Android. Making things more confusing is the fact that the Google blog post introducing the feature doesn't actually cover the entire process in detail.