The Real Reason Apple Is Getting Sued For Apple Pay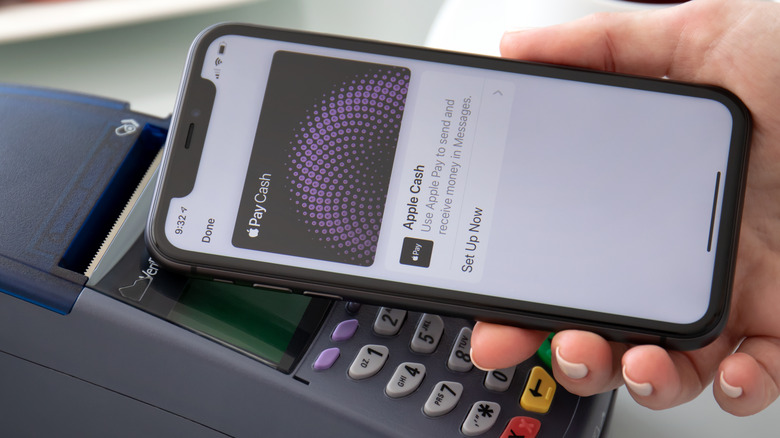 DenPhotos/Shutterstock
Apple is facing a lawsuit that alleges the company is stifling competition and violating antitrust laws with its Apple Pay wallet, and in particular, the tap-to-pay contactless payment functionality offered by it (via HBSSLaw). Filed before the U.S. District Court for the Northern District of California, the lawsuit accuses Apple of engaging in activities that violate the Sherman Act and seeks class-action status for the legal tussle, as well as unspecified damages.
The key argument here is that Apple Pay is the only wallet service that allows users to make contactless payments using the onboard NFC chip. Competing services like Google Pay aren't able to offer their platforms with the same tap-to-pay convenience on Apple's devices, meaning they're limited to Android users. That Apple Pay exclusivity is applicable to all compatible Apple hardware — iPhone, iPad, and Apple Watch — and each one is the market leader in its respective segment.
In doing so, the lawsuit alleges that "Apple unlawfully monopolizes the tap and pay iOS mobile wallets market." In contrast, Google doesn't limit any third party from accessing the NFC chip on phones running its Android operating system. Rivals like Samsung Pay are, therefore, able to offer contactless payments on Android phones, but can't do the same on iPhones. Apple argues that keeping its devices exclusive to Apple Pay is for security reasons.
More antitrust Apple woes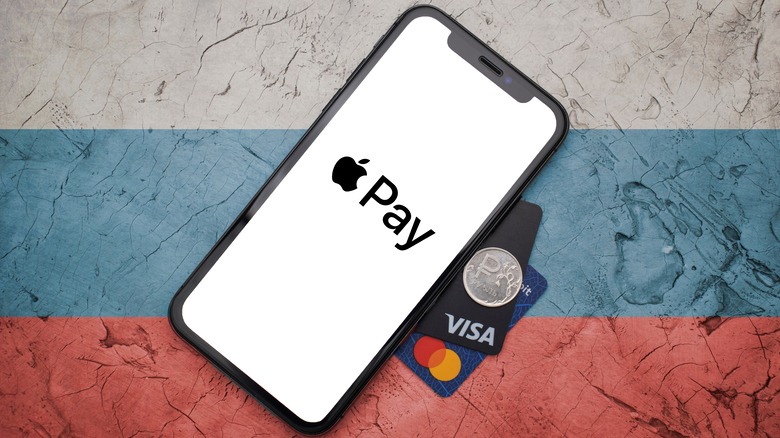 Alex photohub/Shutterstock
This isn't the first time Apple has courted antitrust heat over Apple Pay. In an official statement that lays out the European Commission's preliminary view of a similar lawsuit, Executive Vice-President Margrethe Vestager noted that "Apple may have restricted competition, to the benefit of its own solution Apple Pay. If confirmed, such a conduct would be illegal under our competition rules."
Coming back to Apple's latest legal headache, the lawsuit filed on behalf of Affinity Credit Union also highlights how Apple charges a fee to card issuers for every transaction made using Apple Pay. For credit card payments, Apple takes a fee amounting to 0.15% of the net value and charges a flat fee of 0.5 cents for debit card transactions. When making payments using a wallet app on Android phones, card issuers don't have to pay any fees at all. Apple is said to have made nearly $1 billion from these fees in 2019, a number that might balloon up to $4 billion in 2023.
Moreover, Apple's policies allegedly prevent card issuers represented by Affinity Credit Union from passing down the burden of that fee to customers. Notably, the entity dragging Apple to court over Apple Pay is Hagens Berman and Sperling & Slater (via BusinessWire), a law firm that made Apple cough up hundreds of millions of dollars after legally defeating the company over an ebook price fixing controversy and another matter involving App Store policies that allegedly hurt developers.