The Reason Why The Snapchat Logo Is A Ghost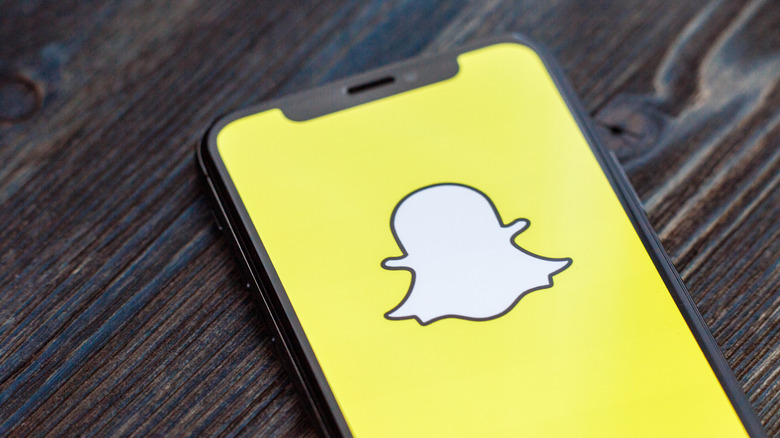 XanderSt/Shutterstock
The Snapchat logo is an iconic one, and hasn't changed much since the app's inception. It features the outline of a cartoony bedsheet-style ghost, which also doubles as the Snapchat mascot. In other areas of the app, as well as in earlier versions of the app's icon, you can see the ghost with eyes and a mouth. It is one of the most recognized designs out there thanks to the popularity of Snapchat. And, in fact, the mascot has a name: Ghostface Chillah (via Business Insider)
For those who wish to dive deeper into the mysterious Snapchat ghost, there is a history. The design itself was created by Snapchat's CEO long ago, and actually does have a meaning associated with the app in order, which represents how it works.
Where did the ghost come from?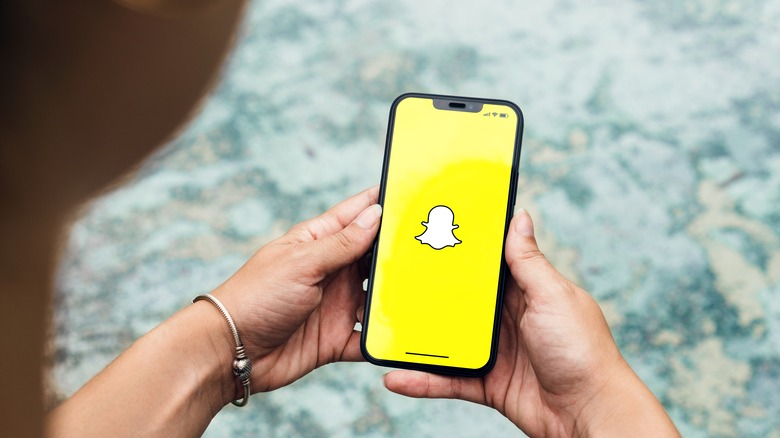 Diego Thomazini/Shutterstock
The ghost was drawn by Snapchat CEO Evan Spiegel, and was inspired by the Wu-Tang Clan artist Ghostface Killah, as reported by Business Insider. It was designed before Snapchat launched, for its predecessor "Picaboo," which worked in much the same way Snapchat does. When a picture is sent, it immediately disappears after being viewed. In essence, this is what the Snapchat ghost logo represents. As far as color goes, Spiegel chose yellow for the app because no other logo was using it. 
Ghostface Chillah has also had something of an evolution over the years. In 2011, he had two eyes and a stuck out tongue. This evolved as the design went much more minimal — simply the outline of the ghost. Then, it changed a bit again in 2019 with the current design used now, with a slightly more bold outline. This caused some outrage among users of the app, taking to Twitter to express their hatred for the bolded ghost, as reported by Creative Bloq. It goes to show, though, just how deeply held a recognizable logo can become.