Wordle Will Soon Let You Sync Your Stats Across Devices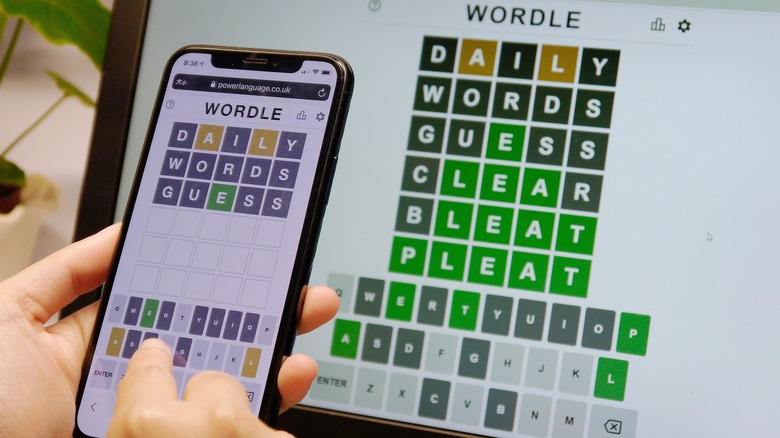 Gina Hsu/Shutterstock
New York Times Games has just announced an exciting update for all fans of Wordle. If you tend to play across multiple devices, you may have noticed that you can't save your stats. This means that if you play on a desktop and on your phone, your Wordle streak will be different on each device. As a result, you may not have much of a streak at all, and through no fault of your own — after all, playing on a phone for just one day will ruin the streak you've built up on your desktop, and vice versa. This can be quite annoying, especially so if you've been playing since the game first blew up in popularity in early 2022. After a long wait, the developers of the app have finally presented all Wordle players with a fix — linking your stats to your NYT account.
The publication announced the upcoming change in a tweet. Some might say that this is long overdue. Since the New York Times purchased Wordle at the end of January 2022, it slowly integrated the popular browser game into its Games platform, where it now resides alongside NYT classics such as the Spelling Bee and the Crossword. After Wordle has been officially moved to the NYT website, many expected something like this to happen. How exactly is the new stat-saving functionality going to work?
You'll be able to play Wordle on all of your devices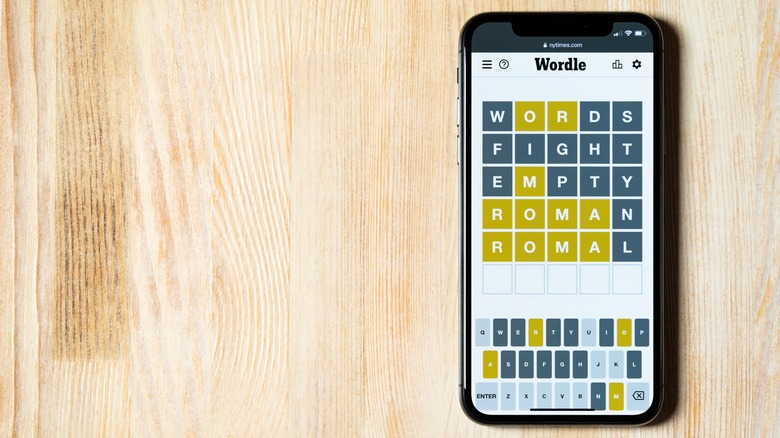 DVKi/Shutterstock
Although New York Times Games hasn't mentioned any exact dates, it appears that this functionality is currently rolling out — some users may already have access to it and some might be forced to wait a little longer. The whole process sounds super simple. You'll be able to link your Wordle stats to your existing New York Times account, and your scores should sync across platforms. 
Although many users were worried about a possible paywall upon NYT's purchase of Wordle, it seems that is not happening — at least not yet. The New York Times mentions that free accounts will also be able to sync their stats, meaning that you won't have to subscribe to NYT Games in order to preserve your Wordle streaks. 
It's worth noting that once you connect your Wordle stats to an account, this cannot be reversed. When your stats are saved and synced, all you'll need to do is log in on your device of choice to keep your streak going across all your platforms. However, as some users reported in the comments under NYT's tweet, if multiple people in your household play Wordle, you may need to be careful. Syncing your data to a single account could potentially delete the progress of the other people on your network.
Seeing as many Wordle players pay a great deal of attention to maintaining their streak, this change will undoubtedly be welcomed by the vast majority. It's frustrating to lose it, so if you're ever stuck on a word, remember that we post daily hints and Wordle solutions here on SlashGear — check back daily to make sure your streak lives on!