Cheaper Apple Mixed Reality Headset Might Arrive In 2025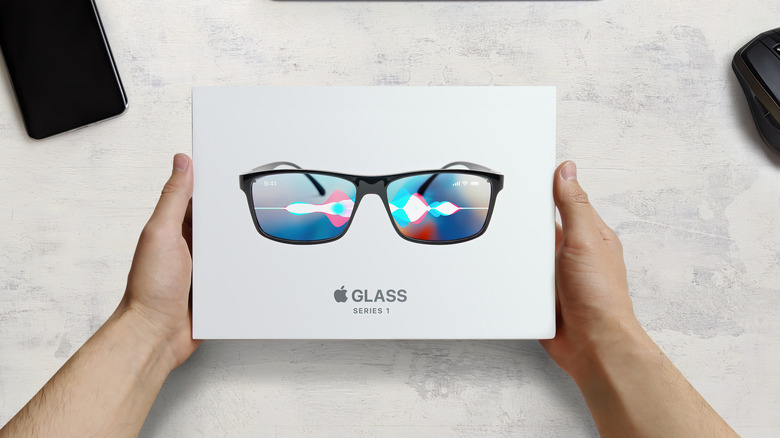 Mr.Mikla/Shutterstock
It has long been known that Apple is heavily invested in augmented and mixed reality technologies — in fact, all that's really left is for the company to release its long-awaited headset, which is currently known as the Apple View. Many hopefuls were disappointed when not even the shadow of the AR/MR headset was present at WWDC last month, nor was an SDK that developers could play with as an appetizer. The big day is growing closer, however, and the headset may finally debut in 2023. In typical Apple fashion, however, its inaugural device might be well beyond the reach of all but the most well-funded developers and consumers. The rest of us may have to wait another couple of years before we get our hands and eyes on Apple's vision of the future of reality.
Market analysts, observers, and insider sources seem to agree that 2023 is the year when Apple will finally let the world see its View. The AR/MR headset — if that will indeed be the name for it — may prove to be the company's most expensive product that isn't a Mac or a special edition device. The first model is expected to cost somewhere along the lines of $3,000, a staggering figure that few can afford. But given what we've heard so far, the alleged price tag isn't exactly surprising, either.
Rumors have formed a picture of the Apple View as simply the best of the best when it comes to MR headsets. For example, the model is said to have an unconventional display system that uses two Micro LED panels and one AMOLED panel. Multiple cameras and sensors will deck the headset both inside and outside, at least according to the leaks, including LIDAR for hand gesture detection. In other words, the device's features could justify its price, but that doesn't mean people will be able to justify the expense.
Two choices in 2025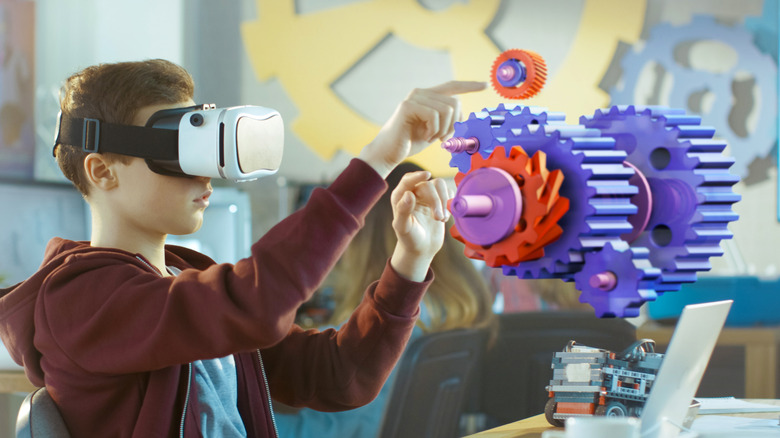 Gorodenkoff/Shutterstock
Of course, Apple likely won't leave the rest of its customers hanging. According to famed analyst Ming-chi Kuo, Apple is already in talks with its suppliers about a second-generation AR/MR headset. The alleged model won't be coming until 2025, the leak claims, but it also does suggest that the first generation is ready for mass production. The more important revelation is that there will reportedly be two headset models that year. One will be a typical high-end device, while another will be "more affordable," the analyst alleges.
The note doesn't go any further and doesn't hint at the differences between the two anticipated headsets. The presumption here is that Apple and its partners would have already gotten the technology and production down pat to be able to cut a few corners here and there, whittling the price tag down as a result. This strategy of splitting product lines is one that Apple is well versed in, and it will be a necessary path to take if it wants its brand of mixed reality to really take root. It wouldn't do well for its future services and apps business if only a very small number of people were able to afford to buy Apple's headsets. Kuo predicts that shipments of these devices will reach 10 million units as early as 2025 or 2026 thanks to this second generation of Apple MR headsets.