Why You Need To Disable The Algorithmic Feed On Twitter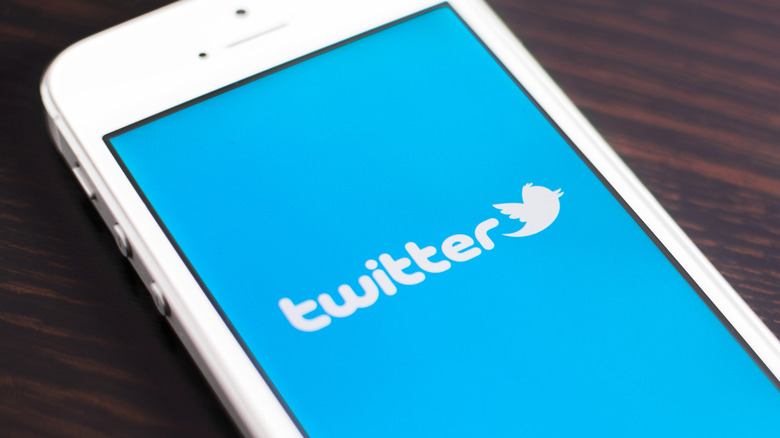 Twin Design/Shutterstock
If you're a Twitter user, there are many reasons why letting the social media platform's algorithm determine what you see could be a good thing. In cases where you follow hundreds of accounts, allowing Twitter's AI to take over and push tweets it deems relevant to the top of your timeline can save you from hours of scrolling. With that said, many users still prefer to choose the content they see without interference from the social network's algorithm, which is why the company saw so much backlash that it reverted a big timeline change in early 2022 (via Twitter).
If you like the idea of having more control over your feed and not being forced to consume content that you are not interested in seeing, turning the algorithm off may be what you need. Luckily, Twitter makes it easy for its users to switch between an algorithmic Home feed timeline that shows recommended tweets based on your activity on the platform and the Latest feed, which features tweets from your connections in reverse-chronological order without using an algorithm (via Twitter Help Center).
Disabling the algorithm could be useful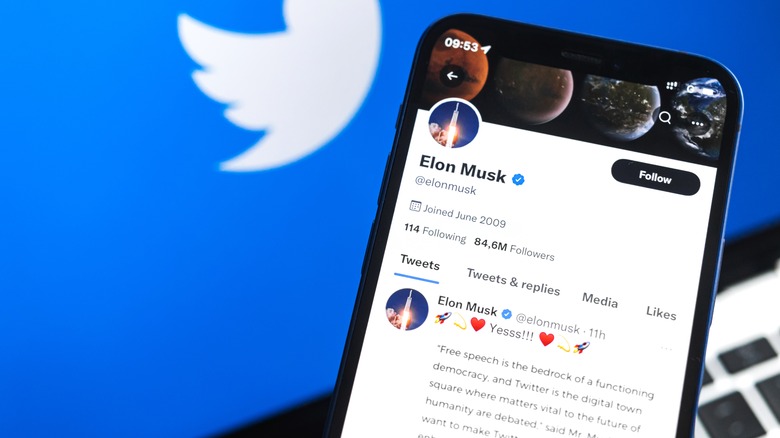 FellowNeko/Shutterstock
User choice is a big reason why switching to the chronological Latest feed could be better for you. Twitter's algorithm bases the tweets it presents to any given user on a number of factors, making it reasonably likely that you'll be presented with content you actually want to see. However, while organic reach for content is based on certain ranking signals like recency, impressions, likes, and retweets (via Search Engine Land), there is still a chance you could miss tweets from accounts you follow just because the algorithm doesn't surface them to the top of your feed.
Another reason why the algorithmically inclined home feed may not be in your favor is when breaking news occurs. In these situations, reading the latest tweets about the matter may be more important to you than seeing Twitter's best content recommendations. Having your account set to the chronological Latest feed allows you to get the newest information about a breaking news situation as it becomes available.
Twitter users' feeds have experienced many changes since algorithm-based sorting was introduced in 2016. In March 2022, the platform unveiled a feature that allowed users on iOS devices to switch between Home and Latest feeds. However, Twitter fans were annoyed that the default feed was changed so that users saw algorithm-based tweet selections first. The backlash from that change resulted in the company switching back to the previous default feed with the promise that it would "explore other options."
How to turn off Twitter's algorithmic feed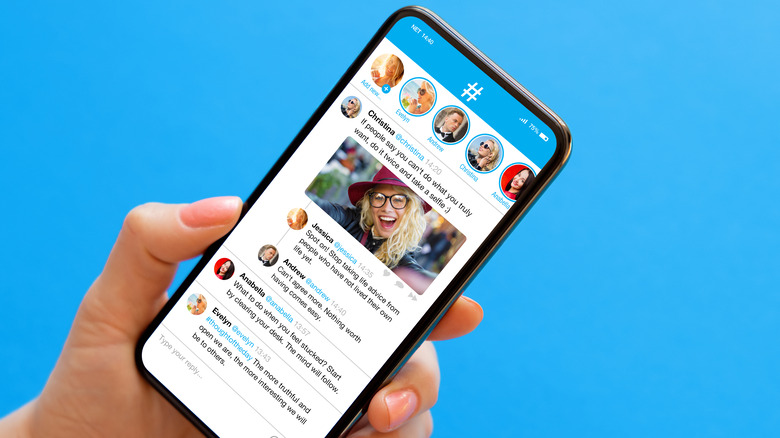 Kaspars Grinvalds/Shutterstock
Although Twitter is populated with various algorithms, there are ways you can customize your feed to better tailor it to your needs. If you want to see tweets in the order they're posted by the accounts you follow rather than the content the algorithm thinks you'll like, all you need to do is click or tap on the sparkling stars icon in the app or on the desktop website. Tapping that icon will pull up a menu that gives you the option to "see latest Tweets instead," which means you'll see new tweets as they're posted. This is particularly useful for keeping an eye on commentary about live events and seeing the latest updates about breaking news situations.
You can also turn the algorithm on its head by using Twitter Lists. This feature allows you to collect accounts you want to hear more from and put them into different lists, each one made by you. You can then narrow your Twitter experience and see only the tweets, comments, likes, and replies from the accounts you follow on that List feed and not be overwhelmed by tweets from everyone else.