The BMW That's Worth Five Times Its Original Cost Now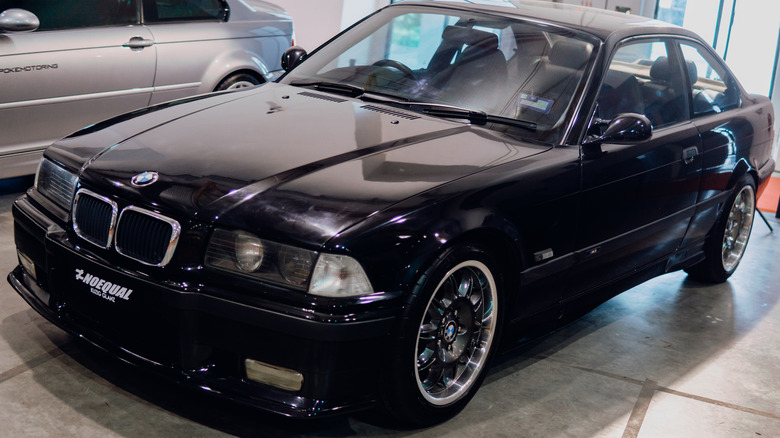 danialkzm/Shutterstock
There's a modest-looking BMW M3 that has quite an intriguing history on top of being over hundreds of thousands more than its original price. A listing for a used E36 M3 GT on eBay, which had a sticker price of $56,599, accumulated a whopping £250,000 (over $312,000 worth) ... in expenditures (via Carscoops). 
Of course, the car comes with receipts of the various changes it underwent over the years, including £14,000 (about $17k) in bodywork, £10,000 ($12K) in suspension rework, and £16,000 ($19K) for an engine rebuild. Here's the kicker, the seller claims that it's being sold at just half the price of other similar models in the market, calling it the "cheapest" one of its kind "by tens of thousands of pounds." However, it seems like there's a lot more going on with this car than its exorbitant history of expenses.
A BMW M3 GT that's rich in history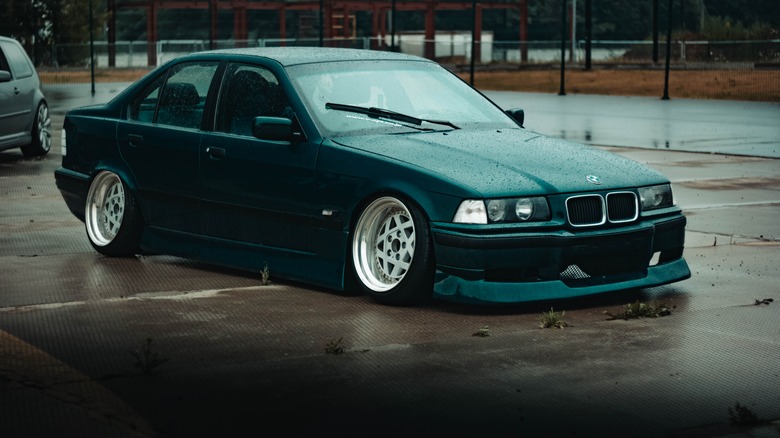 Slater.PH/Shutterstock
Although there are many BMW M3 E36 models out there, this one's not like most of them. Its eBay listing detailed some interesting tidbits about this unique M3 GT, like how it was previously featured in a magazine. In fact, the seller was even willing to provide a mint copy of the Total BMW Magazine that showcased their exact car, along with the purchase. If that wasn't enough, it was also driven by the late "Top Gear" host and decorated racer Sabine Schmitz.
The "queen of Nürburgring " allegedly complimented the car's set-up, which was extensively re-worked for racing specifications as its previous owner frequented the iconic German racing circuit. The seller claims this BMW E36 M3 GT was the result of its last owner's "absolute labor of love," and had since been outfitted with the best parts for racing, all while keeping the original engine intact. For a car that had as much as six owners in the past, it's no surprise that its history is as deep as its owners' pockets.
What makes this BMW M3 GT so special?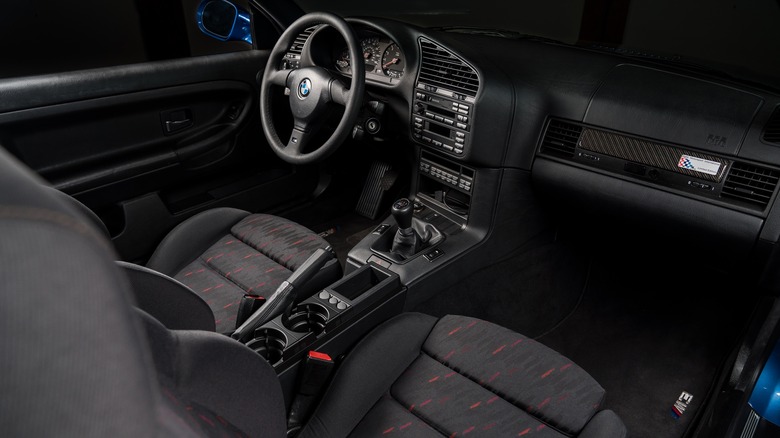 classic topcar/Shutterstock
BMW E36 M3s are valuable, given their scarcity, but this one being sold is a particularly rare variant. It's one of the only 50 Right-Hand Drive BMW E36 M3 GT Individuals ever built. All examples are being monitored by the BMW M3 Register, and only a handful are up for sale. As BMW's YouTube video showcases, individual cars are special, personalized variants and this car are no different. BMW M3 GT Individuals were tailored for homologation purposes in compliance with FIA GT Series specifications. Furthermore, these models come with limited-edition interior and exterior trims not found on other E36 M3s.
The one being sold is number 45 of 50 on the register, which also shows its meticulous servicing history and eclectic array of racing parts. As for its condition, the car is said to be gathering a bit of dust in a powerless garage. That said, its battery and tires are also flat, but the seller is willing to equip it with fresh ones for an additional £2,000 (around $2.4K). It might not look like much compared to newer BMW M3s that are half its asking price, but it could be worthwhile if enthusiasts look into the copious amounts of official paper work it comes with.