Why Your Android Phone Goes Straight To Voicemail And How To Fix It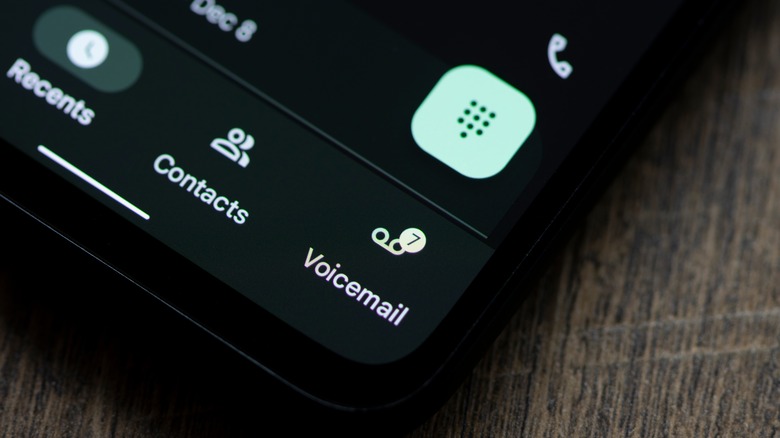 Tada Images/Shutterstock
Here's the scenario: you're sitting around waiting for your friend to call you back — and your phone never rings. So, you check your voicemail which then notifies you that you have three new voice messages. Argh. If you're an Android owner, this could start as perplexing — and if you're not able to figure out what's going on, it can spiral to downright annoying.
Fortunately, getting your phone back on track is often an easy fix once you take the right steps (via Business Insider). You can attempt tried-and-true methods such as turning your phone off and on, browsing Reddit forums to see if other Android users are experiencing the same issues, and checking to see if you have cell phone coverage. But, there are other ways you can troubleshoot the problem. If this sounds like you, here are the best ways to get to the bottom of why your phone sends your incoming calls to voice mail.
Your phone is set to Do Not Disturb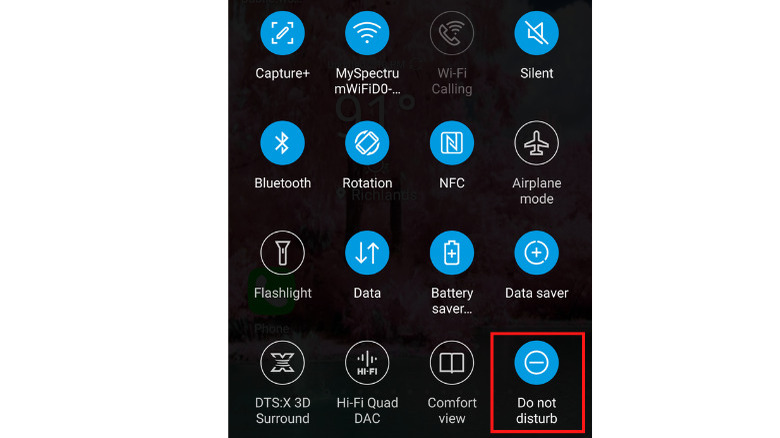 If you need periods blocked off in your day to focus or relax, the Do Not Disturb Mode is a handy feature to have. You can either block all phone calls or only accept calls or messages from the contacts you want to hear from. If this setting is enabled, it also blocks app notifications, text messages, and alarms. But what if you forget to turn it off? Or switch it on by accident? Depending on who calls, you probably won't hear your phone ring, and their calls will most likely go to voicemail.
Here's how you can turn it off in three simple steps.
Swipe down from the top of your screen to pull down your phone's notification menu.

Check if the Do Not Disturb button is enabled at the bottom right.

If it's on (the button will be lit). Tap once to turn it off.
Another way to turn off the Do Not Disturb function is to go through the settings menu on your phone.
Go to the Settings app on your phone

Hit Sound & vibration > Do not disturb > Turn on/off now.

If you own a phone that is Android 8.1 and below, press Sound > Do not disturb. Toggle the switch on/off
Other reasons why your phone goes straight to voicemail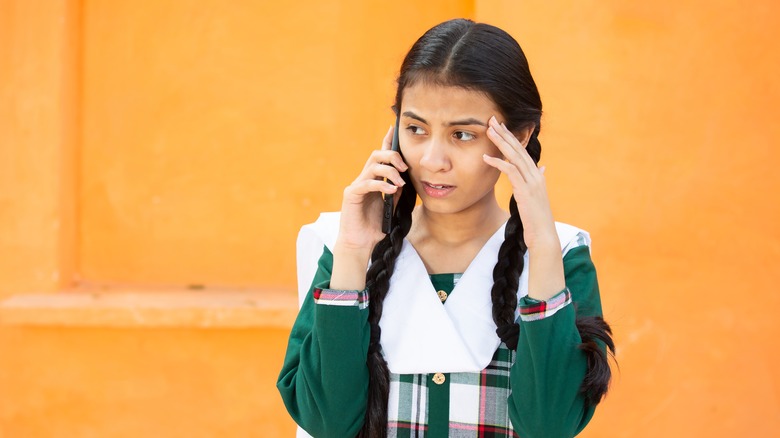 stockpexel/Shutterstock
Besides do not disturb, you may want to see if you have blocked anyone on your contact list. To check:
Open your Phone app and tap the three-dot icon on the top right-hand corner of your screen

Tap Settings > Blocked Numbers

Press X next to the number that needs to be unblocked, then select Unblock.
You also want to see if you have call forwarding on. Call forwarding settings may look different depending on the Android version, and phone model. However, most users can access it via Settings.
Open your Phone app and tap the three-dot icon on the top right corner

Press the Settings button

Select Call Forwarding

Switch to Turn off to disable all call-forwarding options
If you are still having problems receiving your calls after this, there are other things you can do such as restarting your phone, switching your Bluetooth on/off, and checking if your SIM card is loose or faulty (via Screen Rant). If your phone is still having the same problem, you may have to reach out to your network provider to see if they can solve your issue.