The Reason Why BMW Discontinued The Z8 Roadster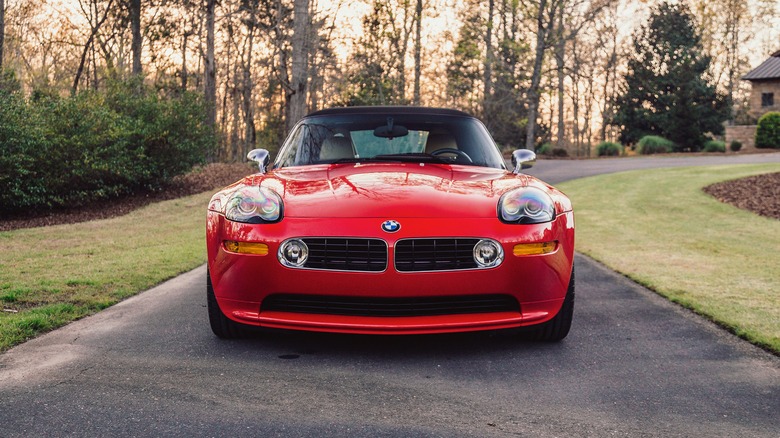 Jarlat Maletych/Shutterstock
BMW has a long reputation for building luxury cars that excel based on style and performance. This reputation has led to an established brand recognition, where most people know a BMW before they even see the vehicle's emblem. This degree of respect happens when an automaker has truly made its mark on the industry. Of all the classifications of vehicles BMW has made, its roadsters tend to be among fans' all-time favorites because they represent cars in their simplest forms.
One example of a modern roadster that has helped continue this class of vehicle is the Z8 Roadster from BMW. The car had a pretty short run on the market as it only lasted from 2000 until 2003 – unless you count the 1999 example from "The World Is Not Enough." The Z8's time on the market was only about half the usual lifespan of a BMW car, making the company's choice to end its run significant and noteworthy.
Why BMW discontinued the Z8 Roadster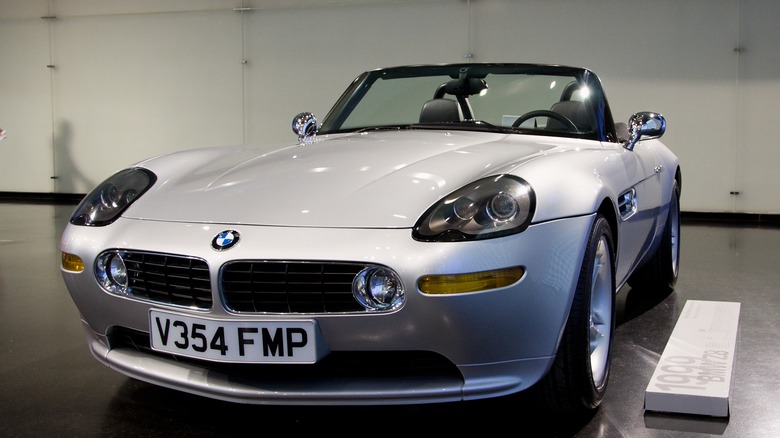 Patrik Mezirka/Shutterstock
Vehicles from significant car companies get discontinued occasionally, but it always provokes thought when it happens in less time than said company usually takes to give a car the ax. BMW is famous for not letting its rides overstay their welcome, but the Z8 concluding after only three years feels harsh for lovers of modern roadsters. Sales for the BMW roadster were never great. According to Hagerty, BMW sold a total of 317 Z8s in the U.S. in the vehicle line's first year, and the full production run of the vehicle reached just 5,703 units total.
Most people would probably assume that the BMW Z8 Roadster ceased production due to low sales. However, when BMW spokesperson Dave Buchko spoke with Autoweek in late 2002, he said, that the vehicle "was never intended to be a high-volume car." 
"We're not disappointed with the sales," said Buchko. "On the contrary, we were really pleased with the reaction to the car and the demand it experienced. It was never intended to run for the typical life cycle of our other cars." Buchko also suggested that the experience with the Z8 taught BMW more about hand-building small production cars.
In effect, the Z8 Roadster's production run ended because it had served its purpose on the car market. The roadster had found a home with a relatively small number of drivers but also taught the company a great deal about exclusivity.