9 Megapixel camera phones on the horizon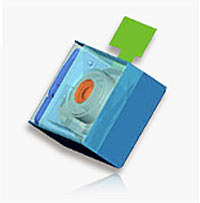 Digital Imaging Systems announced yesterday that a new component for cell phones will be available soon that enables a 9-megapixel camera module. Just about any mobile device could sport this technology that is capable of taking 3488x2626 resolution images.
30-frame per second video recording will also be available thanks to this module with 720p high-def quality due to the low-powered CMOS. An auto-focus function will also be included in this ramped up camera module. Sounds to be pretty high-tech if you ask me. After all, the resolution does sport a lot of pixels.
Other features are to include aperture and a mechanical shutter. However, it remains to be seen if such high quality, high resolution images can really be distilled from a camera that is placed in a phone.
[via Gizmodo]