8bitdo Zero 2 controller finally goes up for pre-order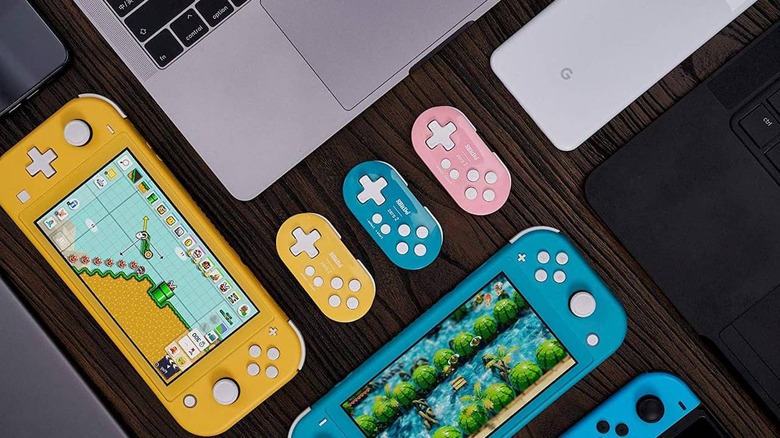 It's been a long time coming, but 8bitdo's teeny tiny Zero 2 controller is now up for pre-order. We were first introduced to this controller in June of 2018, and in the year-and-a-half since then, the 8bitdo faithful have been waiting for their chance to buy one. They should have that chance soon enough, as the Amazon listing for this controller says it'll be here before the end of the year.
At the moment, though, we're not sure if the listed release date of December 31st, 2019 is the Zero 2's actual release date or if that's just a placeholder. Amazon typically uses a placeholder of the last day of the current year when it doesn't have a solid release date from the manufacturer, but given our proximity to December 31st, it's possible that's when the controller will begin shipping out.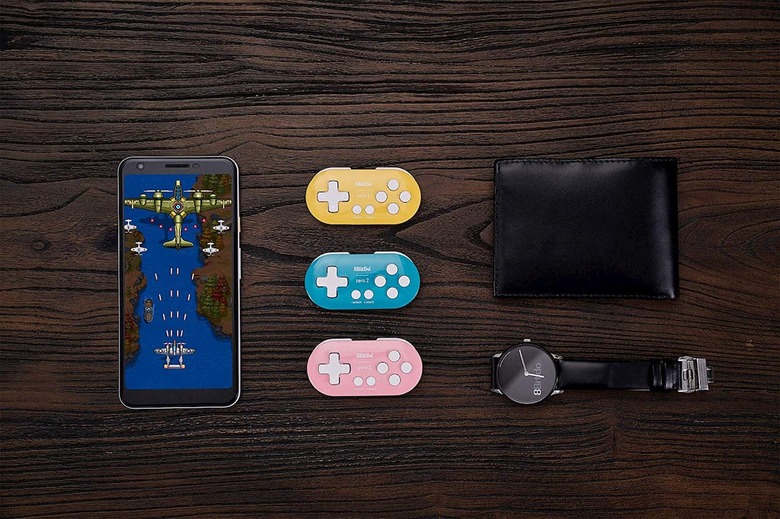 In any case, onto the controller itself, which is likely one of the smallest Bluetooth controllers you'll encounter. Weighing in at only 20 grams, 8bitdo describes the Zero 2 as a "key chain sized controller." It's a good choice if you're looking for a controller to travel with or keep in a bag, but with no control stick to speak of, you might want to limit its use to 2D games.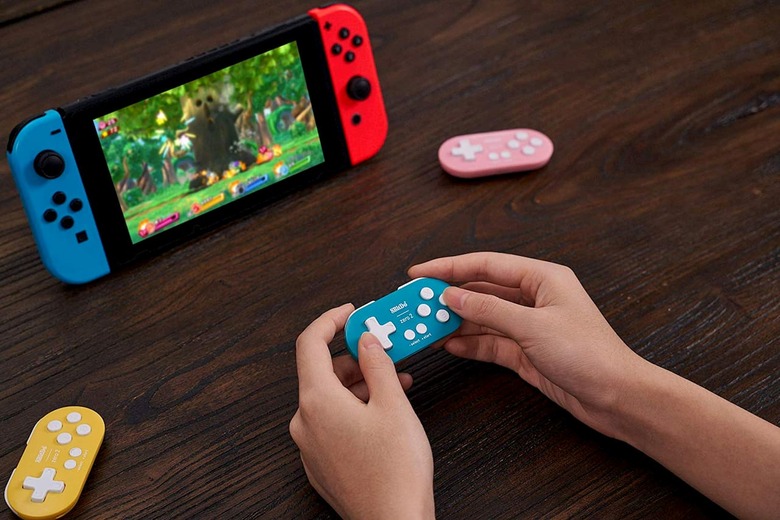 Like many 8bitdo controllers these days, the Zero 2 is compatible with Windows, Android, macOS, and Switch. The Switch Lite features prominently in 8bitdo's advertising for this controller, so if you're in need of a spare controller for that console, it's clear 8bitdo wants you to pick the Zero 2.
The Zero 2 uses a 180mAh battery that should give 8 hours of play time on a single charge. Strangely enough, it seems that 8bitdo has dropped the color options it announced for the Zero 2 back at E3 2018, opting instead to launch with turquoise, yellow, and pink models. The 8bitdo Zero 2 is up for pre-order today for $19.99 from Amazon.