Hulu Live TV Vs. Sling TV: Which Service Is Better?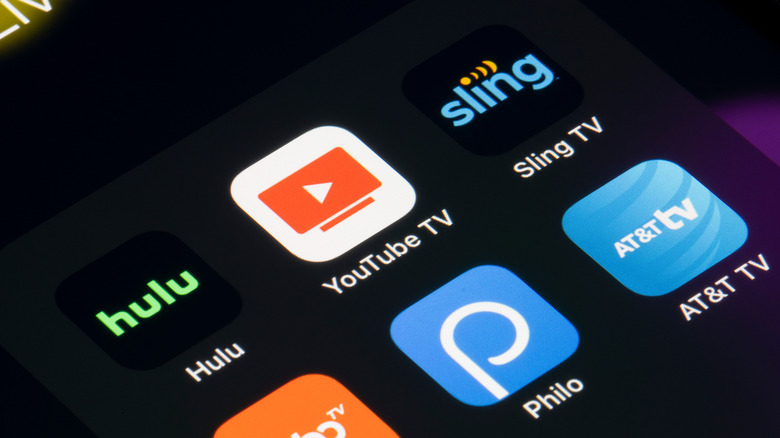 Tada Images/Shutterstock
Nowadays more people than ever are ditching their traditional television plans in favor of on-demand and over-the-top (OTT) live streaming alternatives. This is because while cable and satellite were once the only options for quality television channels, the improved reliability of the internet now gives households more entertainment options without requiring any bit of sacrifice, at least when it comes to channel availability and features. When interested in live TV specifically, consumers can turn to OTT services to watch their favorite networks, but over the internet rather than through a cable or satellite box.
There are quite a few OTT TV streaming options, including some fairly obscure platforms like Philo. Two of the best-known live internet television services are Hulu Live TV and Sling TV. Both of these platforms have been around for quite a while now and have been generally well-received by the public. While each option offers the same type of service at its foundation — live television streamed over the internet — they are quite different when it comes to pricing and how their plans work. Which is the better option for someone ready to ditch their cable box?
What is Hulu Live TV?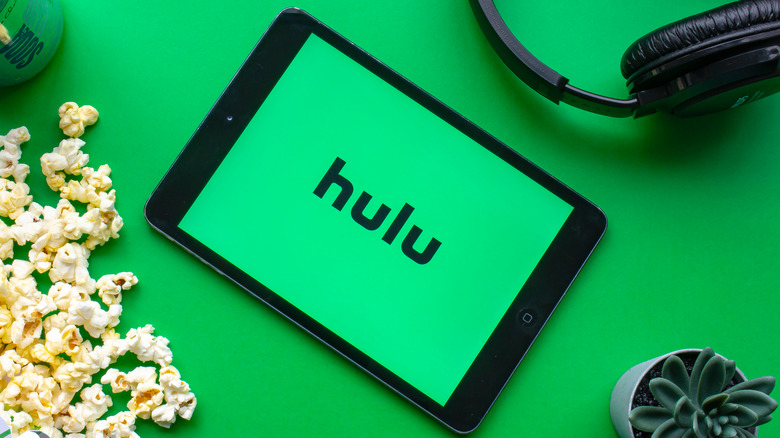 oasisamuel/Shutterstock
Although Hulu has been streaming some of your favorite shows and movies since 2007, Hulu Live TV didn't launch until a decade later in May 2017. Originally called Hulu With Live TV, the service is available with two plan options: $69.99 per month for the bundle that includes Hulu with Ads, ESPN+, Disney+, and Live TV; and $75.99 per month for the same bundle, but with the Hulu (No Ads) plan. 
With this step forward in conquering the world of internet TV services, Hulu felt that the company could become "a viewer's primary source of television," Hulu CEO Mike Hopkins said back in 2017 (via Variety). Hulu Live TV has evolved over the years since its launch and has largely lived up to its goal of being a primary source of television. 
Subscribers get access to a large variety of popular channels, including national networks, as well as optional add-ons that include access to content available from third parties like Showtime and HBO. The live television content is accessed through the same app as Hulu's on-demand content, making it a robust OTT option for consumers who want to switch entirely to internet-based entertainment.
What is Sling TV?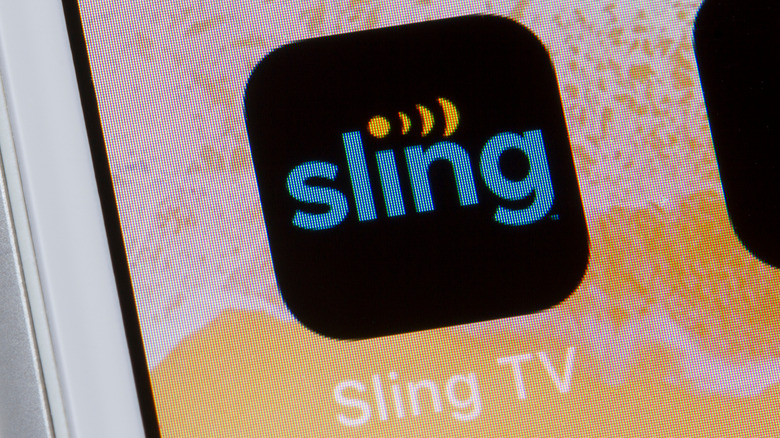 Tada Images/Shutterstock
Sling TV officially launched to households on February 9, 2015. As with Hulu Live TV, subscribers can access live-streaming TV channels through Sling, which uses a distinctly different and largely unique plan arrangement when compared to Hulu. Whereas the latter service has two plans with the only difference being whether you'll see on-demand advertisements, Sling TV has bifurcated its service into two different core plans called Orange and Blue, each priced at $35 — though consumers can also get both cores bundled together for $50 per month, meaning Sling slightly undercuts Hulu in terms of cost.
The two different plans come with their own channel lineups, and while they have some network offerings in common, some channels are only available on one plan. For example, at the time of writing, Sling TV's Blue plan offers Bravo, E!, FX, and MSNBC, among others, while the Orange plan lacks these channels. On the flip side, the Orange plan offers MotorTrend, Freeform, ESPN/2/3, Disney Channel, and other channels that aren't available on the Blue plan. For this reason, many customers choose to sign up for the Blue + Orange bundle, maximizing the channels they get.
Programming options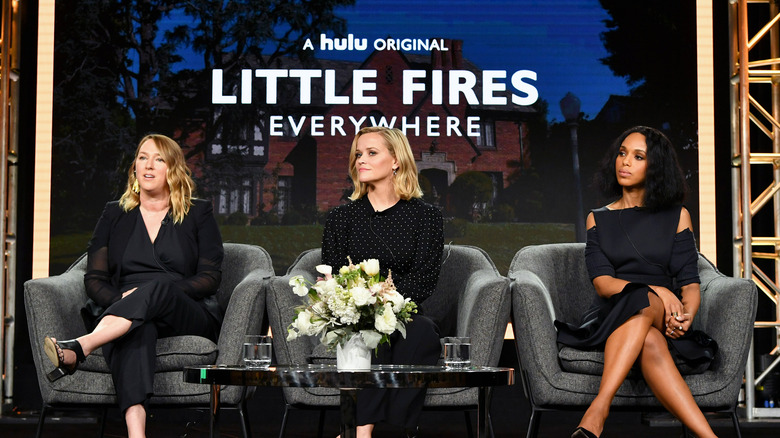 Amy Sussman/Getty Images
Hulu Live TV features more than 75 channels of both the live and on-demand variety, though the exact number a subscriber receives will depend on their market. Many of the major TV networks are available on Hulu's OTT service, including Adult Swim, CBS, ABC, FX, A&E, TLC, TBS, NFL Network, Lifetime Movies, CNN, BET, ID, Syfy, and more (via Hulu). In addition to the national networks, subscribers also get access to their local channels, including the regional ABC, CBS, NBC, FOX, CW, and Telemundo channels. Spanish networks, additional sports channels, and entertainment networks can be added as add-ons at $4.99 per month, $9.99 per month, and $7.99 per month extra, respectively.
Sling TV, meanwhile, offers various major networks split between the two aforementioned Blue and Orange plans. Assuming you sign up for the Orange & Blue bundle, you can expect to get networks like Discovery, Disney Channel, Fox Sports 1, HGTV, IFC, NFL Network, TNT, TBS, TLC, USA, Vice, and Syfy. Though Sling does offer major channels, it doesn't have as many of them as Hulu Live TV — you can expect to get around 47 in the bundle, 41 with the Blue plan, and 31 with the Orange plan. Sling TV likewise offers some content to its subscribers on-demand, which is related to the channels available to you on your plan. The OTT service can also be combined with an HD TV antenna to tie in local broadcast channels for things like local news.
DVR features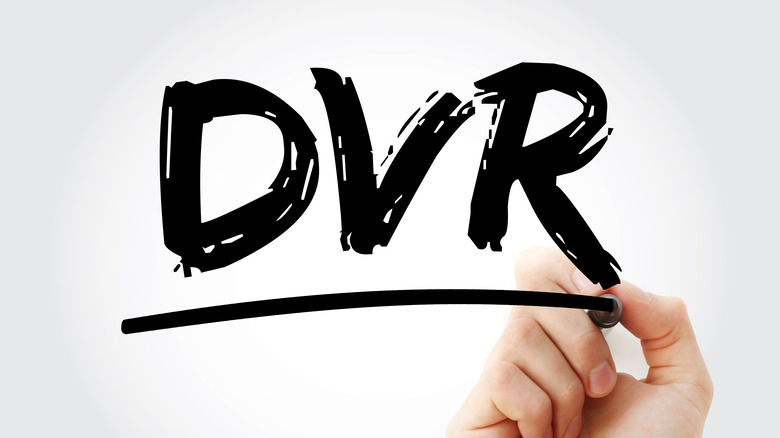 dizain/Shutterstock
One of the most popular features long offered by cable and satellite services is DVR, enabling subscribers to record their favorite shows and other content during those times they're not able to catch them live. Cloud-based DVR is now a common feature with OTT services, though it wasn't available in the market's earliest days. Both Hulu and Sling TV offer their own respective cloud DVR features, though they work differently.
According to Hulu, subscribers get unlimited DVR, though content can only be saved for up to nine months. Users are able to fast-forward through the recorded shows in the same way possible with locally stored DVR content. With Sling TV, DVR is a bit more limited. All Sling subscribers get 50 hours of DVR storage, but you'll have to pay $5 per month for up to 200 hours of storage with the DVR Plus plan (via Sling). Once the cap is reached, Sling will begin to delete recordings starting with the oldest. DVR Plus subscribers can protect their favorite recordings from being deleted, as well.
Number of screens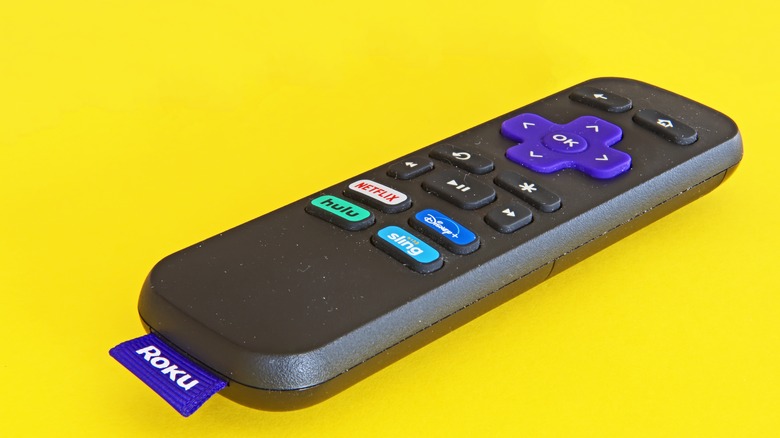 Mystic Stock Photography/Shutterstock
Another thing to consider when looking for the right OTT service is how many screens you can use simultaneously; this refers to how many streams can be played on the same account at the same time. While no one is encouraging password sharing, many households have multiple screens and it's likely someone may want to watch a movie while someone else in the same household is catching up on their favorite TV show. Both Hulu Live TV and Sling TV offer support for multiple screens, but one service does it far better than the other. With Hulu, you can use two screens at the same time, and it's that simple. 
Sling is a bit different and more complicated. With this service, the number of screens you can use is dependent on the plan you have chosen (via Sling). Sling Blue subscribers can only watch content on one screen at a time, but Orange subscribers can stream on up to three TVs simultaneously depending on the channels they are watching. Also, if you have either package but are watching a channel from the NBA and family package, you can only use one screen. Watching videos on-demand also counts as a single stream, and Premium add-ons get their own three-screen limit, which doesn't impact simultaneous streaming on regular Orange and Blue networks. This is fairly confusing, and some users may find the hassle unappealing compared to Hulu's less convoluted business model.
Final thoughts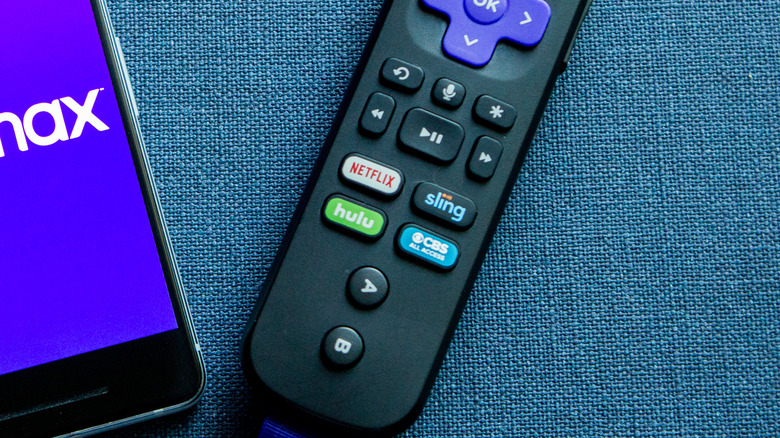 GrandAve/Shutterstock
There is no denying that both Hulu Live TV and Sling TV are major players in this new world of television. These companies are making it easier for the average person to watch their favorite shows without breaking the bank and being tied to long contacts with providers. Both OTT services are great options for someone who lives in a supported market and who wants to ditch cable, but Hulu is the clear winner when it comes to the sheer amount of content you get for your money.
Disney is the reason Hulu has blown Sling TV out of the water: its wider bundle that ties Hulu on-demand and Live TV with ESPN+ and Disney+ means subscribers are getting two extra streaming services and the full Disney catalog for around $20 more per month over Sling TV. Hulu continues to offer a large library of content from a variety of networks, including hit shows like "Family Guy" and "King of the Hill." Hulu also has the advantage over Sling TV when it comes to original content, as it is the only place you can watch, for example, "The Handmaid's Tale." 
With that said, Sling TV does have its own big advantage: it is quite a bit cheaper for consumers who are only interested in getting certain channels. If all of the shows you enjoy watching are aired on channels covered by either the Blue or Orange plan, you can sign up for that plan only and pay $35 per month, which is half of what you'd pay for Hulu Live TV. Keep in mind that the price may increase to $40 per month, however, if you need more than 50 hours of DVR storage. Not sure which to choose? Hulu TV offers a free trial, and while Sling TV currently doesn't, it does offer a $10 discount on the first month for new subscribers.