8BitDo Lite SE Puts Accessibility At Play With A New Design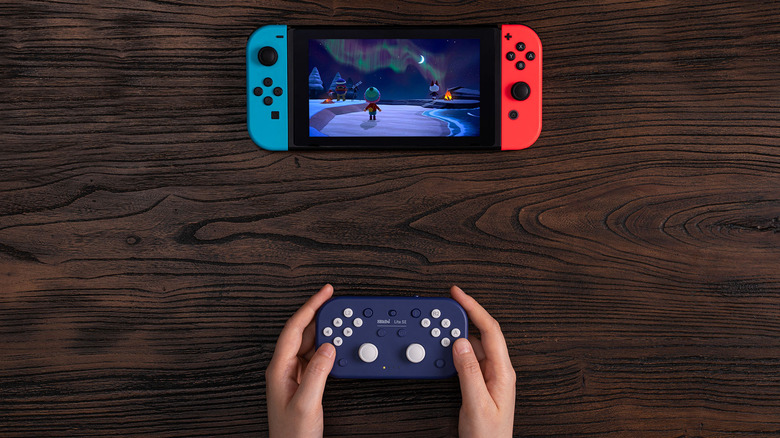 8BitDo
There are hundreds of gaming controllers available on the market, ranging from cheap knockoffs to complicated weapons for esports. Like many things in the gaming and tech world, these products are mostly designed for a general audience, one that has more or less full control of their bodies, especially their hands and fingers. While that might be true for most gamers, it also leaves a lot of people out, depriving them of the experiences that games offer. Recently, game developers have been more conscious about adding accessibility options so that everyone can enjoy their content, but controllers have been less accommodating. 8BitDo is now trying to outdo other accessory makers with a new controller made for a special case that, of course, actually benefits everyone.
There aren't that many game controllers and input methods designed for people who have limited mobility. Microsoft really took the lead with the Xbox Adaptive Controller (XAC) that it announced back in 2018. That model definitely doesn't look like any regular control and is more like a large box that you can hook other controllers into. Among other things, it has massive buttons and pads to assist people who can't hold a controller in their hands or press the small buttons on its face.
As innovative and groundbreaking as the XAC may be, it isn't the most convenient or portable solution. The XAC requires a lot of desk space, which might be more than what some gamers can manage, and it may still require additional devices to support games. 8BitDo, which has made a name for itself with its unique and sometimes quirky controllers, is offering a more portable and accessible alternative, and it is doing so by simply rearranging the controller's layout.
The 8BitDo Lite SE controller is more accessible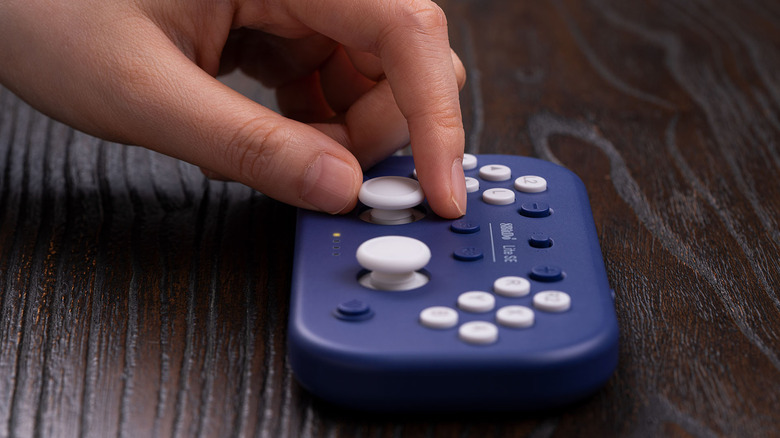 8BitDo
Designed specifically for gamers who have limited mobility, the 8BitDo Lite SE is also meant to be placed on a table but comes in the size of a more conventional controller. The removable no-slip grip at the bottom prevents it from sliding, so gamers won't have to worry when they get carried away with button mashing. Sure, you can also hold the controller up, but you will have to retrain your fingers with its layout.
In order to make it usable when lying on a table, 8BitDo moved all the buttons and triggers to the front (or top) of the controller and arranged them in a way that makes it easier to hit them even if they're all crammed together in the same space. The Lite SE still has all the buttons you'd find on a traditional controller, as well as analog joysticks, so you won't be missing anything in any game. Additionally, both the buttons and sticks offer less resistance, so gamers won't have to push too hard to trigger an action.
Of course, this controller can be used by gamers who have full mobility, as well. Unfortunately, the 8BitDo Lite SE has a limited advertised set of compatible devices, namely the Nintendo Switch, devices running Android 9.0 and later, and the Raspberry Pi. It might, however, work with computers that have Bluetooth connectivity, but we'll have to wait until it launches in July for $34.99 to know for sure.