The Reason The Google Daydream System Was A Failure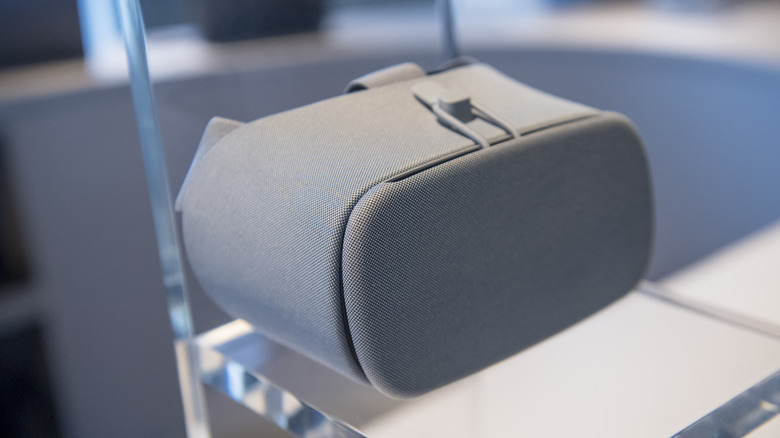 Bloomberg/Getty Images
With the consistent rise in popularity of virtual reality devices, there are a number of iterations of smartphone VR headsets. Google has made some of these as well, beginning with its Cardboard headset, as well as the Google Daydream View headset. This was a device released in 2016 meant to build off of the features of the Cardboard. It worked with compatible apps on Android devices, and was released alongside its new Pixel smartphones. To use the device, you would insert your smartphone into the headset in order to view it and immerse yourself into VR. 
Upon the Daydream's release, it gained little traction with consumers, and it was never as popular as Google had hoped. It looked as though interest in smartphone VR technology was fading in favor of more powerful VR experiences. In 2019, it discontinued production of Daydream View headsets, and the newest Pixel 4 smartphone did not include compatibility with the device. 
Why Daydream View didn't work out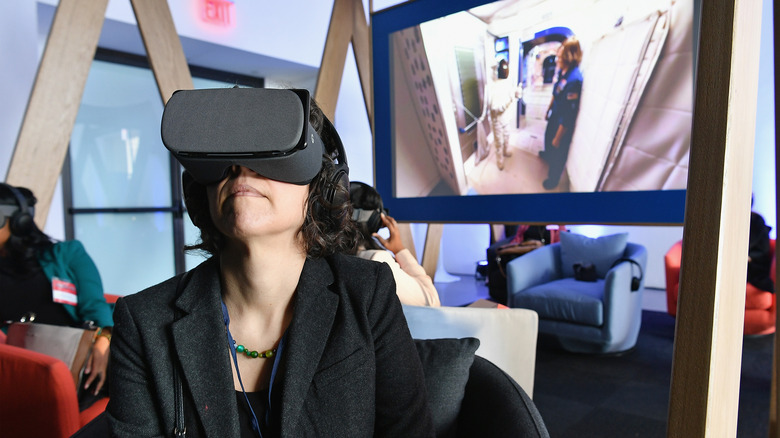 Dia Dipasupil/Getty Images
When Google released the Daydream headset, consumer interest in smartphone VR was lacking. In a statement to VentureBeat, a Google spokesperson noted a big issue with these types of headsets was that people didn't want to lose their daily app access while shelving their phones for a headset. With such little regard among consumers for smartphone VR, Google decided its Daydream headset was no longer a product worth spending time on, and ended its production for future smartphones. Instead, the company decided to focus on AR technology and what it could bring to smartphone users. 
Google shared that it turned its focus to AR, investing more time in Google Lens, search functions that bring together the digital and physical worlds, and geographic functions associated with Google Maps (via VentureBeat). Those who own the Daydream View and compatible devices can still use the headset, though smartphones running Android 11 or later may run into issues, according to Google. The Daydream headset was an attempt to capitalize and improve on a market where Google saw potential, but a lack of consumer interest, caused its discontinuation.