The Car Amber Heard Demanded From Johnny Depp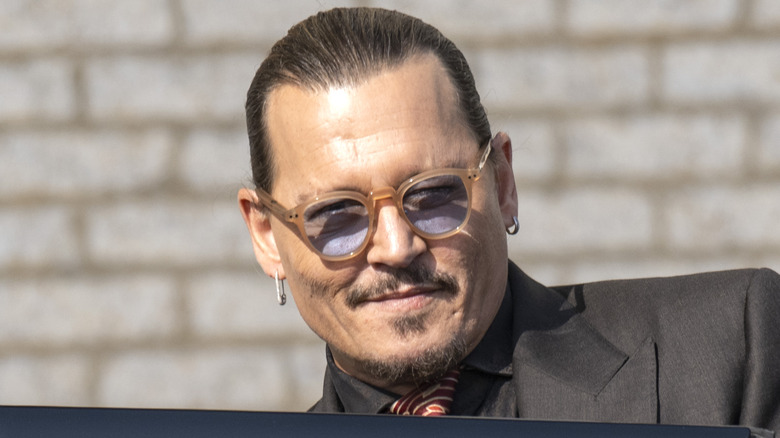 Consolidated News Pictures/Getty Images
After weeks of arguments and testimonies, the verdict finally came in for the Johnny Depp-Amber Heard defamation trial. Depp was awarded $15 million in damages — while Heard won one of her claims and was awarded $2 million. But the former couple's legal squabbles stretch back much further than that. In 2016, when lines were being drawn for their divorce, Heard's list of demands included money, real estate rights, and one of the couple's vehicles in particular.
The Daily Mail reported that Heard wanted the couple's Range Rover, $100,000 in cash, and use of three of Depp's West Hollywood penthouses. In return for her demands being met, the actress reportedly offered to keep the matter "out of the spotlight." When the divorce was finalized a year later, Depp kept the properties and more than 40 vehicles and boats from the couple's collection. Heard received the couple's dogs, Pistol and Boo, along with a horse and $7 million. No alimony was to be paid to either party (via the BBC). Despite the settlement including a confidentiality agreement preventing Depp and Heard from discussing their relationship publicly, the legal battles did not end in 2017. Over the last five years, allegations and details of the couple's disagreements have been widely reported, and they have taken each other to court twice — once in Britain, and once in the United States.
Heard's car history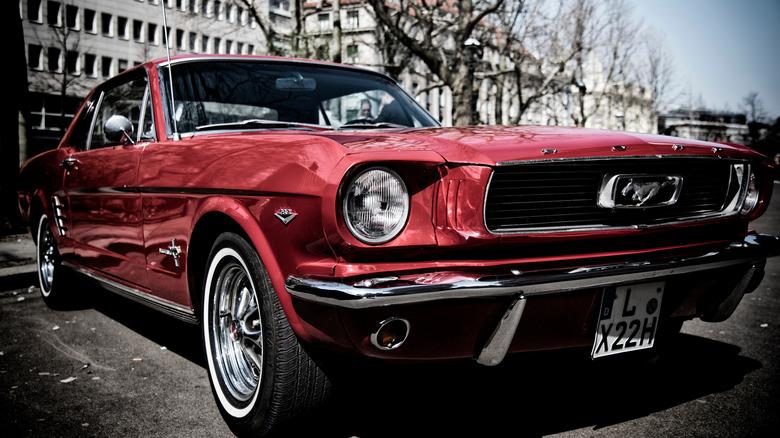 Ambasada Studio/Shutterstock
Heard is a self-confessed petrol head. She appeared on the BBC's "Top Gear" back in 2011 while promoting the movie "Drive Angry." The show's presenter at the time, Jeremy Clarkson, has since used his newspaper column to cast doubt on Heard's credentials claiming she was only on the show to promote herself, she couldn't drive cars with a stick shift, and her lap time in the "reasonably priced car" was worse than both a topless model and the BBC's political correspondent.
"Top Gear" isn't the first platform Heard has used to profess her apparent love of motor vehicles. She also appeared on "Jimmy Kimmel Live" where she talked about her 1968 Ford Mustang and how it had been stolen four times — including once by her dad and Johnny Depp. Depp and Heard's father used the opportunity to refurbish the car, presenting it back to Heard with a new red paint job and an all-white interior.
In terms of personal car history, it's the 1968 Ford Mustang she is most closely associated with, which she bought while she was an up-and-coming actress in California. Although the Mustang is her favorite, she does profess a love for classic cars in general, having previously said, "I love cars that have character, and I've had a number of them, including a '63 Checker and a '67 Mercedes," (via Drive). While not confirming she is no longer in possession of the Mustang, Heard did make an Instagram post in late 2021 stating she missed the vehicle.
What's so special about a 2015 Range Rover?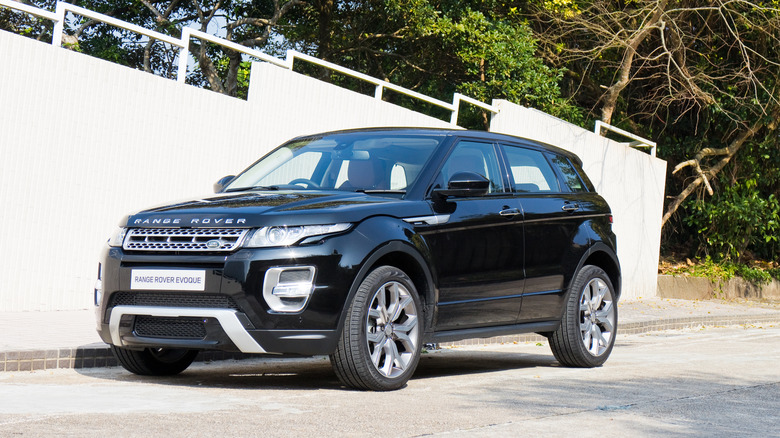 Teddy Leung/Shutterstock
Nothing really; it's a high-end SUV and the most expensive model Land Rover produces, but that's about it. They are definitely luxury vehicles, retailing from around $80,000 new and costing comfortably more than six figures if the buyer wants a larger engine, special edition, or one of the many optional extras on offer. They are also popular with celebrities, athletes, and other individuals of means. But over 17,000 Range Rovers were sold in the U.S. alone in 2015, so it's not a particularly rare car — especially when compared to some of the vehicles in the couple's collection.
According to 21 Motoring, Depp's personal collection includes a Rolls Royce Wraith, Porsche 911 Carrera S, a Ferrari 488 Spyder, a Mercedes-Benz S550, a Lamborghini Aventador, and a 1959 Chevrolet Corvette. The site also lists Heard's car collection, which is less extensive but still contains some gems like her 1968 Ford Mustang and a Dodge Charger. Interestingly enough, both Heard and Depp currently own a Range Rover.
While it isn't particularly rare or what you'd consider a classic, the Range Rover does have the specifications you would expect to come with an $80,000 to $100,000 price tag. Customers could choose between a 3-liter or 5-liter engine, with one of those options being a 510 horsepower supercharged V8. Aluminum was used in the construction to save weight. The Range Rover also has air suspension, an excellent safety rating, and — as you would expect from something that basically evolved from a Jeep — four-wheel drive.
Certain 2015 Range Rovers like the one Depp and Heard fought over also came with an "unintended feature." A software bug would randomly make the doors fly open and around 655,000 of the vehicles were recalled as a result.