Apple CarPlay Next-Gen Is Putting Google On Notice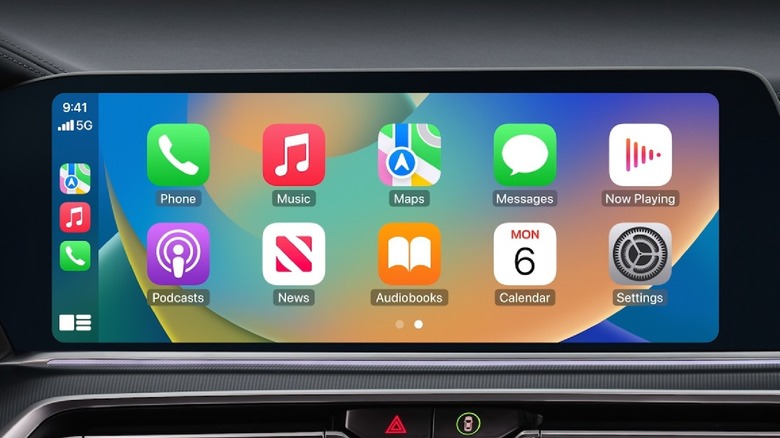 Apple
Apple has announced a big update to Car Play that could see it leave Google's Android Auto in the dust. The tech giant claims Carplay is "available on over 98% of cars in the US," and that "79% of US car buyers" would only consider buying a new car that has car play. The company has also promised Car Play's next generation will allow users to get "the very best of both your car and your iPhone."
The current version of Car Play already allows users to connect their iPhone and car in a number of ways. On supported vehicles, users can use their phone as a car key, navigate via Apple Maps, take and make calls, and listen to music. Car play made its debut in 2015, and the majority of major motor manufacturers have since climbed on board and offered car play integration in their vehicles. One notable exception is Elon Musk's Tesla, though some users have found a way around Musk's restrictions and worked out a way to get Car Play working with their vehicles.
Making the most of a modern vehicle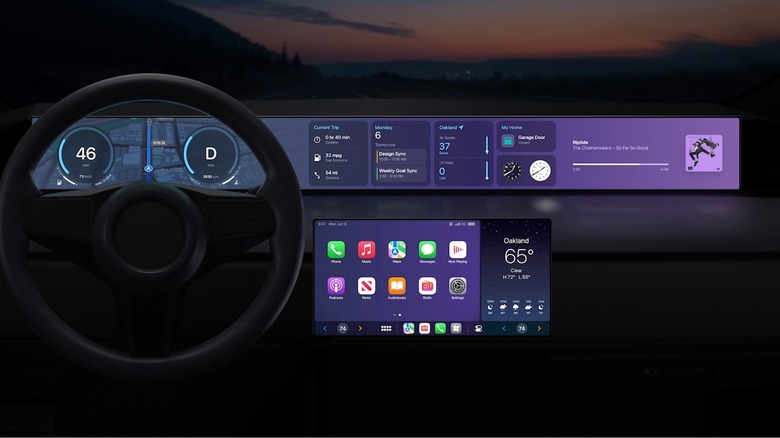 Apple
During the 2022 WWDC keynote, Apple announced that it is expanding Car Play in order to make the most of a modern vehicle's layout. As cars add more screens, Car Play will expand its functionality. Apple has also promised a high level of customization with their new release. Widgets can be added to the gauge cluster, or across the instrument cluster. Displays can be set to feature important driving information like rpm, fuel levels, temperature, and speed.
Pre-set instrument cluster options will also be available, featuring different dial styles, models, and colors which Apple claims will range from "modern to traditional." The presentation placed an emphasis on customization, with a focus on allowing Apple users to "Make the core of the driving experience" unique to them. Users will also have access to additional features, like the ability to "tune their car's radio and change their temperature" from within Car Play's menus.
In developing the new version of Car Play, Apple says it has worked in collaboration with numerous high-profile automakers around the world. The list of car manufacturers Apple says is on board includes Ford, Land Rover, Audi, Porsche, Nissan, Honda, Polestar, and Volvo. Apple also says the next generation will include even more features than they announced at WWDC, and a list of vehicles designed to make the most of the next generation of Car Play will be announced in 2023.