The Aston Martin DB5 Previously Owned By Sean Connery Is Heading To Auction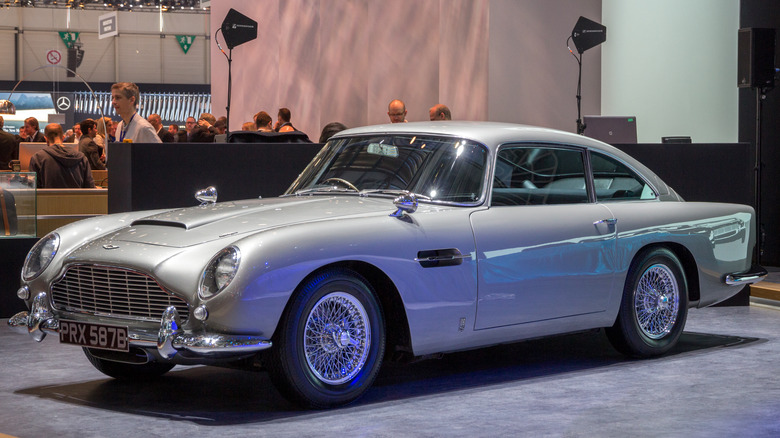 VanderWolf Images/Shutterstock
Have you ever wanted to be James Bond, if only for a day? Good news — you can feel like James Bond every day of the year, provided you can afford to buy Sir Sean Connery's 1964 Aston Martin DB5. The car has just been put up for sale by Broad Arrow Auctions, and although it was never used in a James Bond movie, it was the very model that Agent 007 used to drive in Sean Connery's iconic portrayal of the character. However, if you want to take it out for a spin and let it make a new home in your garage, you might be disappointed when you see the price tag: the auction house is estimating its worth at anywhere between $1,400,000 and $1,800,000.
On the surface, the car looks stunning, but it has a rich and long history that contributes to its price. Although James Bond, portrayed by many actors across many different movies, drove dozens of expensive cars, for many, the DB5 is the ultimate Bond car. Stylish, sleek, and accompanied by the unforgettable Sean Connery, this is the car that won the hearts of many lovers of all things automotive in the 1964 Bond film, "Goldfinger." This vehicle didn't always belong to Connery, and he was only able to buy it later in life.
It was purchased as new on July 7, 1964, by a Mr. A. White, residing in the United Kingdom. That is where it stayed for the majority of its life until Connery located it after a long search and bought it in 2018. He then had it restored and re-painted to the original Snow Shadow Grey color from "Goldfinger." Why is it for sale, and what else is bundled with the car?
The DB5 was Sean Connery's lifelong dream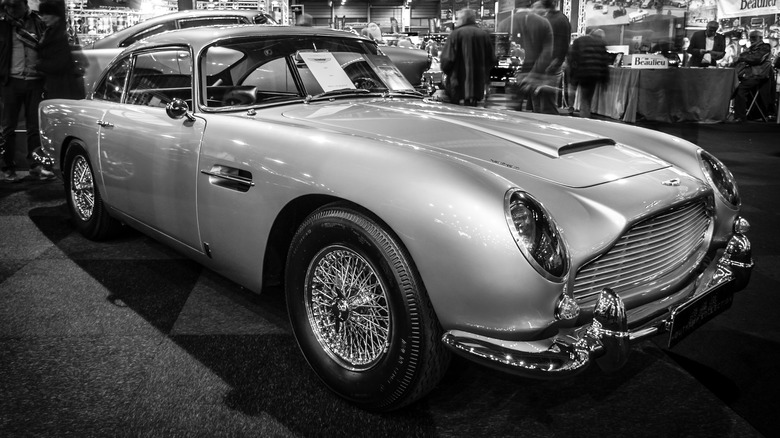 Sergey Kohl/Shutterstock
Seeing as Sir Sean Connery sadly passed away on October 31, 2020, one might wonder why his family chose to sell the vehicle that he so badly wanted to have in his collection. According to CNN, it was Connery's children who finally convinced the actor to buy the DB5 after many years of him wanting to own it. Unfortunately, by the time Connery tracked down the DB5 in such a good shape, the actor himself was in no condition to travel around and visit his Switzerland home, where the car was kept. His son, James Connery, told CNN that his father was so fond of the vehicle he always kept a photo of it on his desk. Perhaps the fact that he didn't have time to properly enjoy his beloved vehicle is what led the family to decide to sell it.
The 1964 Aston Martin DB5 is in highly presentable condition. As mentioned above, soon after the purchase, Connery sent it away to a renowned marque specialist RS Williams. It has a fresh coat of paint and has recently gone through repairs and inspection in order to be ready for the auction. Connery's family is planning to spend a significant portion of the proceeds from the sale on a sizeable donation to the Sean Connery Philanthropy Fund.
The lucky buyer gets more than just this iconic car — they will also get to go on a very memorable drive with Connergy's lifelong friend, Sir Jackie Stewart. Stewart is a Formula 1 World Championship racing driver and a family friend, so undoubtedly, he will have many unique stories to share with the millionaire who can afford to buy the James Bond Aston Martin.