Photoshop Update Brings iPad App Closer To Its Desktop Counterpart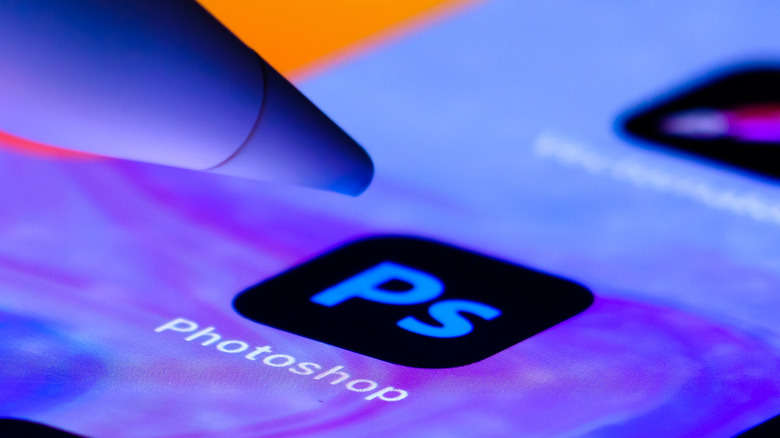 Vladimka production/Shutterstock
The late Steve Jobs may have ridiculed the stylus and probably would have never allowed the Apple Pencil to be born, but since its beginning, the iPad has been seen by many people as a creator's tool in addition to a content consumption device. Despite the early limitations, there have been creative people producing mind-blowing works of art using their fingers or rubbery nibs. Of course, the iPad today has evolved to the point that it has become a true digital canvas for artists, so much so that Adobe could no longer conveniently ignore this market segment. The company has been bringing Photoshop's best features from the desktop to the iPad slowly but surely over many months.
Adobe did bring the Photoshop name to iOS early on, but its attempts were laughable, to put it mildly. Many of its mobile apps, especially Photoshop Express, were dumbed-down versions of their desktop namesakes, and it seemed as if the company was trying to capitalize on the brand more than delivering functionality. This forced the iOS community to step up and produce apps like Procreate and Affinity Designer, stealing Adobe's thunder on the evolving iPad platform.
A proper Photoshop port did eventually land on iPadOS after the iPad Pro and Apple Pencil had become more established. Unsurprisingly, the first versions of Photoshop for iPad had fans flying back to Procreate and other alternatives, but Adobe didn't stop there, fortunately. It has been nearly three years, and the iPad version of Photoshop is inching slowly to feature parity with its desktop version, especially with this latest update announced by Adobe.
Catching up to its competitors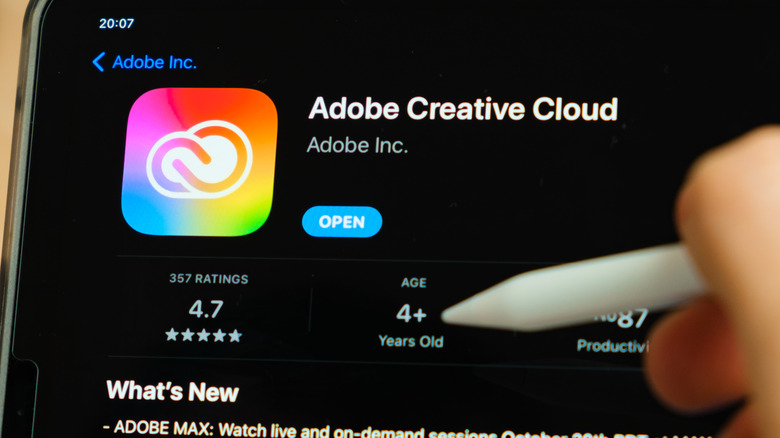 Vladimka production/Shutterstock
Admittedly, reproducing desktop features on a mobile device isn't exactly straightforward. Some of these features require getting close to the metal in computer terms, so Adobe has to make sure they will work on the more resource-constrained iPad. It definitely helps that Apple's processors have risen to the challenge, rivaling even some of Intel's best in performance, especially when it comes to AI-powered features. Coincidentally, the new features coming to Photoshop on the iPad rely heavily on that technology.
Content-Aware Fill, Remove Background, and Select Subject, for example, make use of a lot of machine learning and AI models to intelligently analyze an object's surroundings and separate the subject from the background. This can help make unwanted objects and people disappear and even automatically select around wisps of hair. These features have been massive time savers on the desktop, so iPad users will probably rejoice that they're finally getting the same tools on mobile.
Other new features include automatic tone, color, and contrast adjustments, which are also present in Photoshop's desktop app. A font browser is also coming to the iPad, making it easier to work with text and even load your own fonts to the tablet. Of course, many of these features require the cloud and an Adobe CC subscription, but Photoshop for iPad itself is free to try with some limited functionality.