Sonos Roam Gets Three New Colors As Lorde Lands On Sonos Radio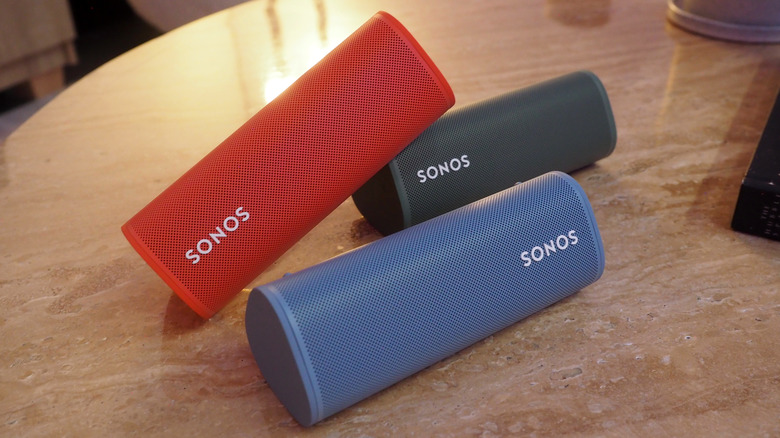 Chris Davies/SlashGear
Sonos is adding three new color options to its Roam portable speaker and launching a new streaming radio station in collaboration with musician Lorde. "Solar System" will join the line-up of Sonos Radio stations available for Sonos users, all curated by the artist known for songs like "Royals" and "Teams."
It won't just be her own music, of course. According to Sonos, "Solar System" will feature content that's inspired by the songs, artists, and "moments" that have motivated Lorde over the years. There'll also be a new Roam carry case — which looks like a fancy denim fanny pack — made in collaboration with EVERYBODY.WORLD for toting around Sonos' smallest speaker.
Until now, that speaker has been offered in black and white. Today, though, Sonos is adding three new colors for those wanting something a little more unusual. Olive, Sonos says, is a green inspired by landscapes and gardens, while Wave is a blue reminiscent of "the serenity of beaches."
New colors, same Wi-Fi and Bluetooth connectivity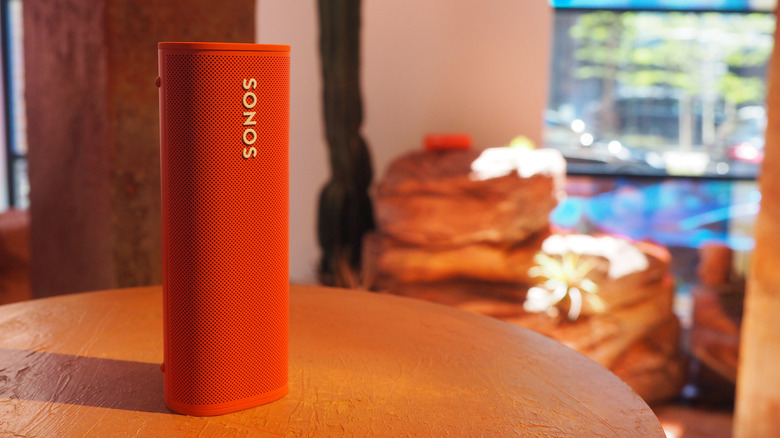 Chris Davies/SlashGear
Finally, there's Sunset, a reminder of desert sands and "vibrant winter skies." They're more subtle hues than we've seen from some other Bluetooth speaker-makers, like the popular Ultimate Ears models, which can be fairly garish in many cases.
Carried over are the IP67 water resistance and the ruggedized casing that can hold up to being dropped or dunked. Roam's cleverest feature, of course, is how it coexists with both a Sonos home network over Wi-Fi and a direct connection to a smartphone or other source via Bluetooth while on the move. Sound Swap makes switching between the two more straightforward, with the ability to flip music streaming from Wi-Fi to Bluetooth and vice-versa by holding down the play button.
Sonos Roam in Olive, Wave, and Sunset will go on sale from today, May 11, priced at the same $179 as the black and white versions. "Solar System" is landing on Sonos Radio from today, too; you can access that via the Sonos app.