How To Check If You Can Get Free Internet With The Affordable Connectivity Program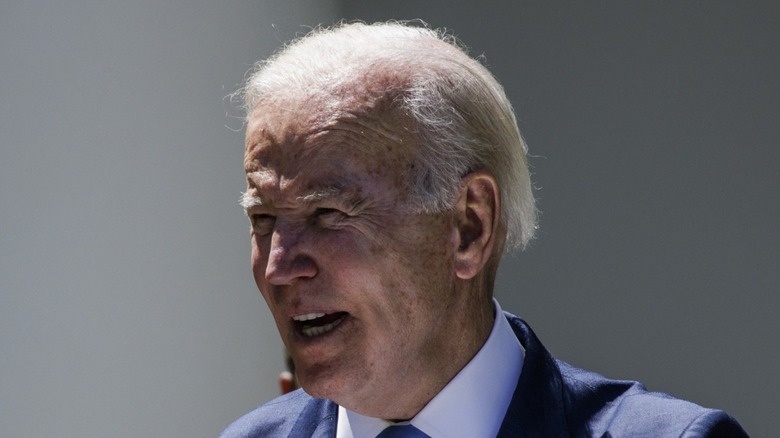 Bloomberg/Getty
According to reports by the Open Technology Institute and Park Associates, in recent years the American consumer paid an average of over $60 a month for broadband internet connectivity in their home. To diminish the impact of the high cost of internet on an average American consumer, the Biden-Harris administration has announced new concessions under the Affordable Connectivity Program (ACP) that will help bring down internet costs for eligible households by $30 each month — and up to $75 on tribal lands.
The recent White House announcement aligns with the US Senate's commitment to infuse part of the total sanctioned fund of $65 billion to provide high-speed internet access to every American citizen. This commitment is part of the Infrastructure Investment and Jobs Act passed by Congress in 2021. To ensure that high-speed data is made more accessible across the US, the Biden-Harris administration has signed what they describe as "commitments" with 20 of the top telecom and internet service providers (ISPs) in the U.S. along with more than 1,300 other smaller ISPs who together serve more than 80% of the consumers in the country. As part of these commitments, the ISPs are meant to either reduce costs or increase the speeds.
Are you eligible for free ACP internet?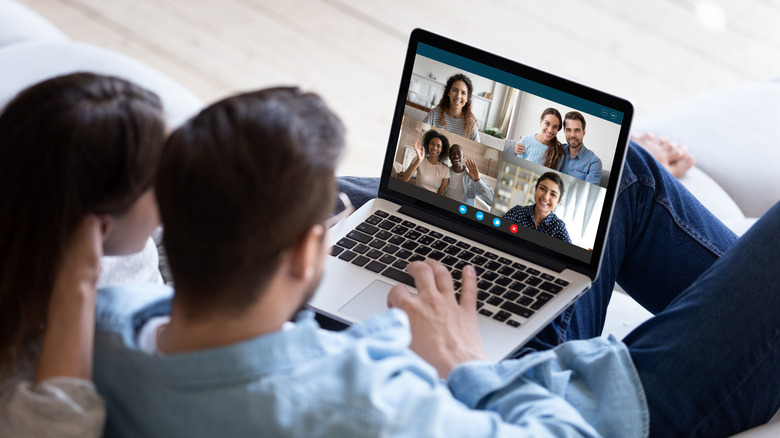 fizkes/Shutterstock
The announcement about the new program was accompanied by rules that outline criteria for concessions on internet spending. As noted by the White House, households that are eligible for ACP benefits will be guaranteed access to a high-speed internet plan with no additional fees and no data caps for $30 per month or less. In addition to providing affordable internet access to households across the U.S., the new rules also ensure that ISPs offer a minimum of 100 Mbps download speed.
The White House's official estimates suggest that roughly 48 million households qualify for ACP benefits. More than 11 million households have already signed up for the benefits. In addition, "tens of millions of ACP-eligible households" will also be eligible for a similar grade of internet connectivity for free, with a federal subsidy. The administration has created a new White House ACP landing page (also accessible by visiting getinternet.gov) to define eligibility parameters. One way to quality is having a household income falling at or below 200% of the Federal Poverty Guideline, according to household size. 
Another way to quality is to be a participant in one or more of a collection of social welfare programs: SNAP, Medicaid, WIC, SSI, Federal Public Housing Assistance (FPHA), Veterans Pension and Survivors Benefit, the Free and Reduced-Price School Lunch Program or School Breakfast Program, or Lifeline. You could also be the recipient of a Federal Pell Grant and find yourself qualified for ACP benefits, or you could be eligible through one of a number of Tribal assistance programs.
Where is the application for ACP internet?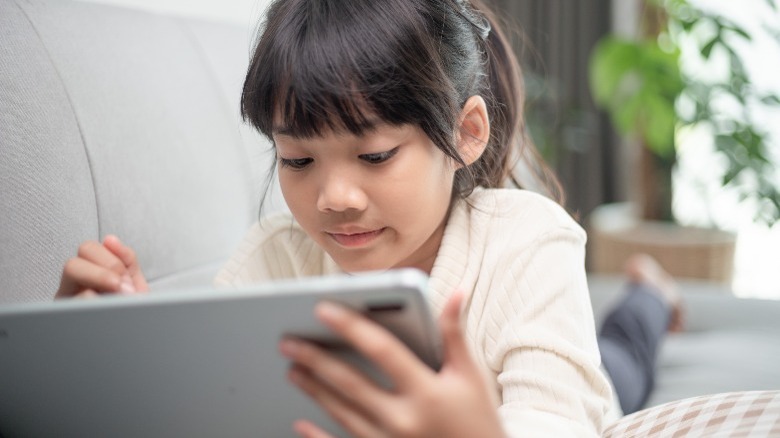 FAMILY STOCK/Shutterstock
If you are eligible for benefits under the Affordable Connectivity Program (ACP), you can fill out the application at the White House Get Internet homepage and then email it to your service provider. To clarify any doubts about how to apply or the benefits under ACP, you can visit the UCAC Affordable Connectivity Program homepage.  Qualifying households may also have the opportunity to receive a one-time grant of $100 to buy devices such as laptops, desktop PCs, or tablets to get connected to the internet.
You do not have to stick to your existing service provider and can also choose another ISP that offers more lucrative internet plans. This encourages competition between companies to provide better services, lower prices, and more transparency in terms of the prices of their internet plans. The ACP has its own Internet Provider Companies Near Me tool to simplify searching for companies that are part of the nationwide program — and don't forget your broadband nutrition labels.
Social Services and other federal assistance agencies are also expected to contact beneficiaries through phone, email, and snail mail, and you'll likely see the occasional billboard or advertisement over the coming months.