T-Mobile's 5G Home Internet Will Pay To Cancel Your Old Broadband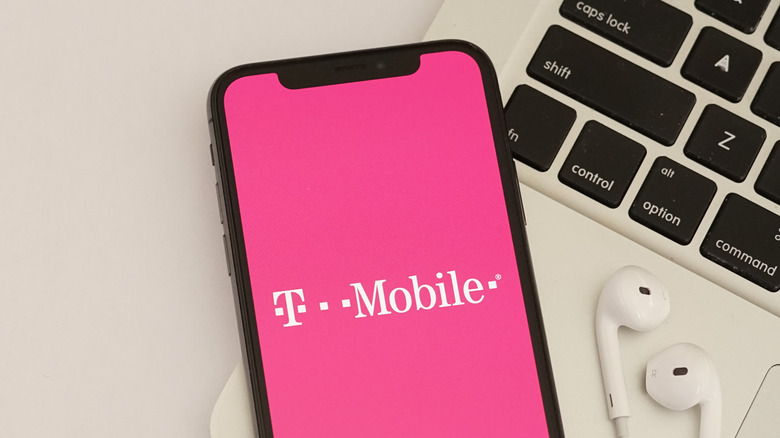 Sulastri Sulastri/Shutterstock
Traditional broadband is so last season, according to T-Mobile, which is apparently offering up to $500 to buy up your early termination fees in a switchover to its 5G Wi-Fi Home Internet service. In an announcement made by the self-acclaimed "Un-carrier" on May 4, 2022, T-Mobile is now making a sizeable gesture toward broadband customers who might feel stuck in their existing service. Unironically called "Internet Freedom," this new venture promises to make the transition away from traditional broadband as painless as possible, promising a period of 15 days in which anyone can give T-Mobile Home Internet a test run without any strings attached.
T-Mobile's Internet Freedom program comes only seven months after a series of price cuts to its Home Internet service in October 2021. Even if it's not considered the greatest solution for home internet users, this new Internet Freedom program might be an offer that's too good for businesses to pass up. T-Mobile claims that businesses pay $55 more per month for Comcast's 100 Mbps plan; in response, T-Mobile reportedly launched 300 Mbps business plans for a monthly cost of $70.
How to get started with T-Mobile's Home Internet
Setting up your T-Mobile Home Internet service is supposed to be a simple and easy process, with minimal hassle involved. Once you've coordinated with a T-Mobile agent to set up your account and get the necessary deliveries squared away, T-Mobile suggests setting up your Home Internet gateway next to an available power outlet in an area with minimal obstructions between where you'll be mainly using your Wi-Fi connection. It's probably best to place the gateway in the same room where you'll be using your computer, gaming consoles, or streaming devices. T-Mobile noted that you'll want to place the device as high as you can so that it's able to pick up the best cellular signal.
This is a similar process to how you would set up any other Wi-Fi network, but there are a few tricky things that are easy to overlook. For instance, it sounds like the initial Wi-Fi password is hidden on the back of the device, but you can only change it once you've linked your phone to the gateway via the T-Mobile Internet app.
T-Mobile noted in its May 4 announcement that anyone who chooses to try its internet service can keep their existing broadband coverage during the initial 15-day trial period. T-Mobile's Home Internet service reportedly costs an additional $30 per month on a Magenta MAX family plan, and T-Mobile promises to honor that price for the foreseeable future due to its Price Lock guarantee.