2023 Polestar 2 Raises Price And Range: Here's What's Changing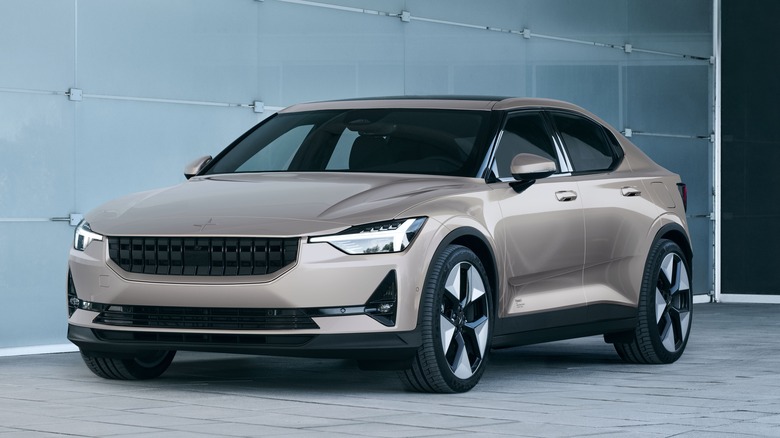 Polestar
The 2023 Polestar 2 is gaining some range but also going up in price, with the Tesla-rivaling electric car the latest EV facing cost changes during the big automotive supply shortage. The upside for existing owners, however, is the promise of a number of software updates down the line, which will also help improve efficiency and extend how far the car will drive on a full charge.
For the 2023 model year Polestar, there'll be two new exterior colors. "Space" is a metallic black first used on the Polestar 1, while there's also a new "Jupiter" metallic shade. The standard, cost-free exterior paint finish is now "Magnesium," a white finish. Polestar has also changed the design of the standard 19-inch alloy wheels, and the optional 20-inch alloy wheels, for MY23.
Inside, there's a new color scheme for the optional Nappa leather — which remains the only way to get ventilated seats — with a light gray "Zinc" with Light Ash wood trim replacing the current option. That uses Bridge of Weir hide. Polestar 2, which has the panoramic glass roof option, can now be equipped with a removable mesh sunshade.
Pricing rises by at least $2,000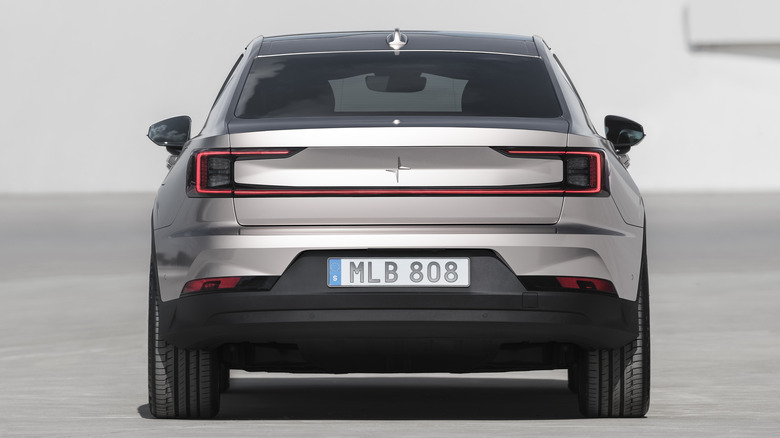 Polestar
For the 2023 Polestar 2 long-range single motor — still the most affordable point of entry into new Polestar ownership — pricing will start at $48,800 (plus $1,400 destination). That's an increase of $2,500 compared to the 2022 model year car. If you qualify for the $7,500 US federal tax incentive, it could help bring the effective price down to $40,900. Range remains at 270 miles under the EPA cycle.
The 2023 Polestar 2 long-range dual motor, meanwhile, will be priced from $51,900, a $2,000 increase over the 2022 model year. It's also eligible for the tax incentive, which could bring the effective price down to $44,400. Software improvements have added around 11 miles of range to the EV, however; Polestar says it now expects the dual motor version to manage 260 miles on the US EPA test cycle.
Options packages get more expensive (and more generous)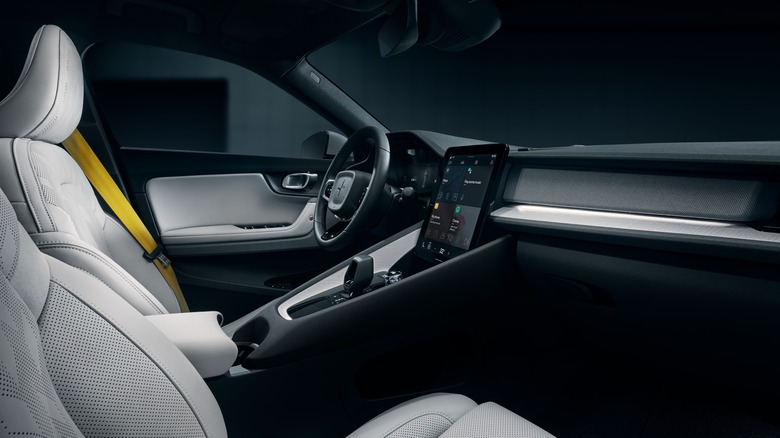 Polestar
There are some price adjustments for Polestar's options packages, too. The Plus Pack is now $4,200 on both cars, a $200 increase. However, as well as the existing features it adds, there's also now a new cabin air filter, along with an air quality sensor, the results from which – inside and outside the car — can be seen on the center touchscreen. The heat pump it includes has been upgraded too, now working across a wider range of temperatures. It'll bring a range benefit in conditions as low as 20 degrees Fahrenheit through 77 degrees Fahrenheit.
The Pilot Pack is also $200 more, now, at $3,400. Finally, the Performance Pack — only available on the Polestar 2 dual motor — is now $5,500, a $500 increase. However, in return you get a performance software upgrade, which adds 68 horsepower and 15 lb-ft of torque to the EV.
Existing Polestar drivers have updates to look forward to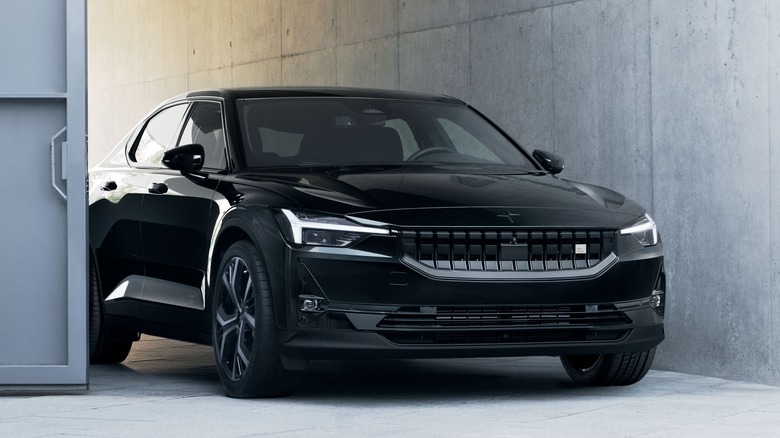 Polestar
Polestar has — like other EV-makers we've seen — set a precedent for pushing out new software updates to existing cars. Later in the year, for instance, Polestar will have details on how the software upgrade alone will be offered to both dual and single motor Polestar 2 owners, including standalone pricing.
Arguably more exciting, the software improvements which added 11 miles of range to the dual motor Polestar 2 will also be released to existing cars. Further details of that update will be shared later in 2022, the automaker tells SlashGear. The heat-pump software improvements that expand temperature range effectiveness will also be released as an OTA update to cars that are equipped with the hardware.